A bipartisan pair of lawmakers are targeting federal regulators and the Department of Justice over their allegedly opaque settlements with companies accused of wrongdoing.
Sens. Elizabeth Warren (D-Mass.) and Tom Coburn (R-Okla.) proposed a law Wednesday that would require the federal government to disclose key terms of deals they reach with alleged wrongdoers, such as whether payments to the government that resolve the allegations can be deducted from the companies' tax bills.
The lawmakers' proposal follows years of criticism levied against federal financial regulators and the Justice Department for striking deals on the cheap with companies accused of violating the law, rather than taking them to court. Regulators and prosecutors have said their settlements are in the best interests of taxpayers and conserve limited resources that otherwise would be drained by protracted litigation.
But critics, such as Warren, have claimed that the lack of settlement details made public by regulators and prosecutors prevents them from accurately judging whether the deals have been in the public's best interests, and from holding government officials accountable for their actions. The deals often are publicly trumpeted by regulators and prosecutors who focus on dollar amounts that, after deducting the totals from the companies' future tax bills, mask the settlements' true cost to companies.
For example, a portion of JPMorgan Chase's recent deal with state and federal authorities over allegedly improper sales of suspect mortgage securities was tax-deductible. Most of the so-called "National Mortgage Settlement" in 2012 with five large financial companies accused of dubious foreclosures and robosigning was paid not in fines, which can't be deducted from a company's tax bill, but rather in the form of lower monthly payments for borrowers with home mortgages.
In the case of settlements that call for payment relief for distressed borrowers rather than fines paid to the U.S. Treasury, sometimes the financial company accused of wrongdoing passes on part of the cost to third parties. For example, mortgage servicers can reduce borrowers' loan balances by forcing the owners of those mortgages -- such as pension funds -- to eat the cost. In other instances, if a financial company has already written down the value of the mortgage on its own balance sheet, reducing the borrower's monthly payment may lead to little penalty, if any.
"Anytime an agency decides that an enforcement action is needed, but it is not willing to go to court, that agency should be willing to disclose the key terms and conditions of the agreement," Warren said. "Increased transparency will shut down backroom deal-making and ensure that Congress, citizens and watchdog groups can hold regulatory agencies accountable for strong and effective enforcement that benefits the public interest."
Warren and Coburn cited the robosigning deal as an example of a government settlement in which further transparency was needed.
"Taxpayers deserve to know the settlement details corporations arrange with the government, and the best place for Congress to start is with policies that enhance transparency," Coburn said. "Since agencies are not currently required to disclose the financial structure of government settlements, too often the true value of those settlements is not known because often companies are allowed to deduct part of the payment. Our bill gives taxpayers the transparency tools they need to access real information and numbers regarding enforcement settlements."
Before You Go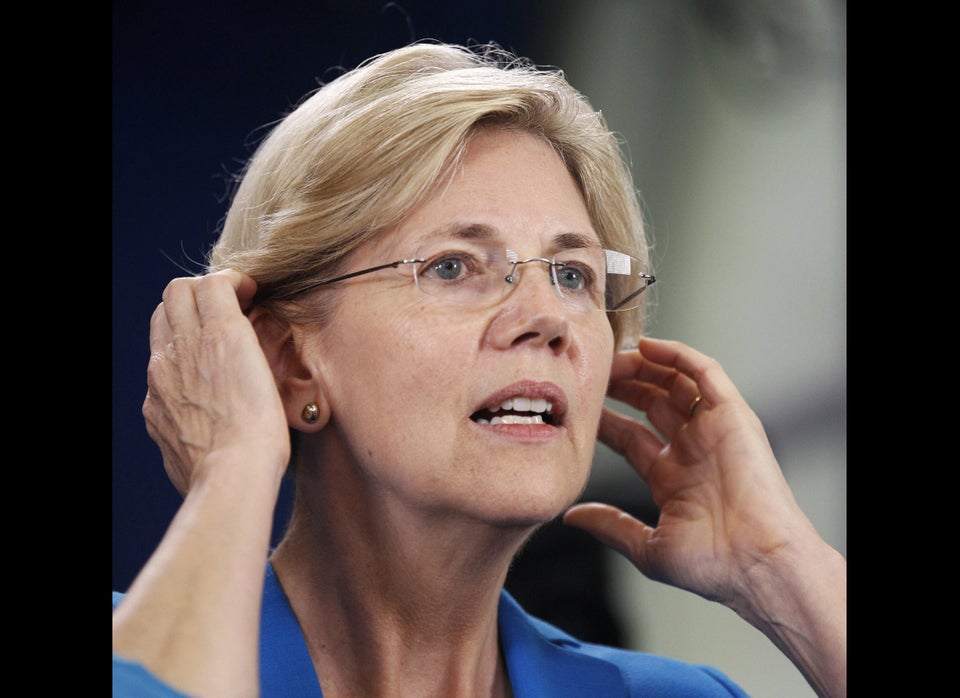 Elizabeth Warren
Popular in the Community