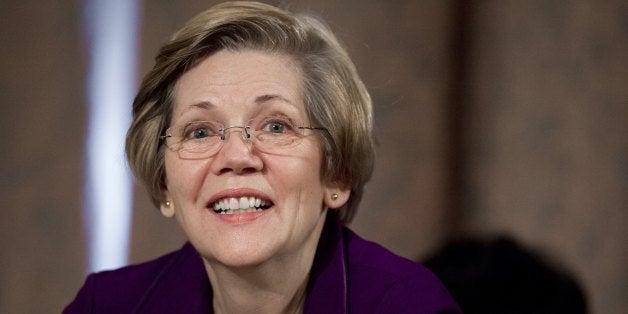 As he battles to recover from controversial comments about Iowa farmers, Rep. Bruce Braley (D-Iowa) got a little boost from Sen. Elizabeth Warren (D-Mass.) in his race to become her colleague.
Warren put her support behind Braley in an email sent out Thursday by the Progressive Change Campaign Committee.
"Bruce Braley led the Populist Caucus in the House of Representatives -- and is focused on economic fairness, investing in education, and addressing our retirement crisis," Warren wrote.
Braley, who is running to succeed retiring Sen. Tom Harkin (D-Iowa), is in damage-control mode as he pushes back against criticism following comments he made about Sen. Chuck Grassley (R-Iowa) were made public Tuesday.
Warren also endorsed South Dakota Democrat Rick Weiland, who is running for the seat being vacated by Sen. Tim Johnson (D-S.D.).
"Rick led South Dakota's AARP and federal emergency management in his state, and he worked as a top Senate aide," she wrote.
In the email, Warren touted the progressive backgrounds of both candidates.
"I know we can count on Bruce and Rick to be strong voices in our fight to level the playing field for working families -- whether it's protecting Social Security for our seniors, making college more affordable for our kids, or holding powerful interests accountable," she wrote.
BEFORE YOU GO
PHOTO GALLERY
Senate Seats Up For Grabs In 2014