WASHINGTON -- The month-old Senate campaign of consumer advocate Elizabeth Warren has attracted contributions from big liberal donors, her colleagues at Harvard, and, most notably, a huge base of small-dollar donors, according to her campaign's first filing with the Federal Election Commission.
Of the $3.15 million that Warren raised for her challenge to freshman Sen. Scott Brown (R-Mass.), 56 percent ($1.7 million) came from donors giving less than $250. Considering Warren's star status across liberal blogs, it is not surprising that she would be able to raise money in small chunks.
But the money her campaign is also raising in big chunks is coming from some notable names. The billionaire hedge fund manager and well-known liberal donor George Soros donated $2,500 -- the maximum donation allowed per individual, per election. The Soros family has also ponied up with Soros' daughter Andrea, her husband Erik Colombel, Soros' son Alexander and Jennifer Soros, the wife of Soros' other son Jonathan, each chipping in $2,500 to the Warren campaign.
Well-known Democratic donors giving to Warren include singer Barbra Streisand, filmmaker Steve Bing, television producer Marcy Carsey, businessman Leo Hindery and DreamWorks CEO Jeffrey Katzenberg. They have each given $2,500 to the campaign.
Warren's campaign, which still has to go through a Democratic primary, is already getting support from Democratic lawmakers in Washington, D.C. Sen. Harry Reid (D-Nev.) and Sen. Dick Durbin (D-Ill.), the top two members of the Democratic Senate leadership, each gave $5,000 through their leadership PACs. Sens. Tom Harkin (D-Iowa), Kay Hagan (D-N.C.), Kirsten Gillibrand (D-N.Y.) and Debbie Stabenow (D-Mich.) gave a combined $7,000 through their leadership PACs. Sen. Jeff Merkley (D-Ore.) personally gave $250 to the Warren campaign and Bay State Rep. John Olver (D-Mass.) donated $2,500.
Colleagues of Warren's at Harvard University are also very supportive of her bid, contributing at least $32,250 collectively.
The Warren campaign has spent very little of the money that it raised, only $110,388. The Huffington Post reported on Tuesday that Warren paid $8,275 to the Hillary Clinton for President campaign committee for access to the campaign's list. The Warren campaign also paid $2,500 to the Democratic Party to rent their list.

Before You Go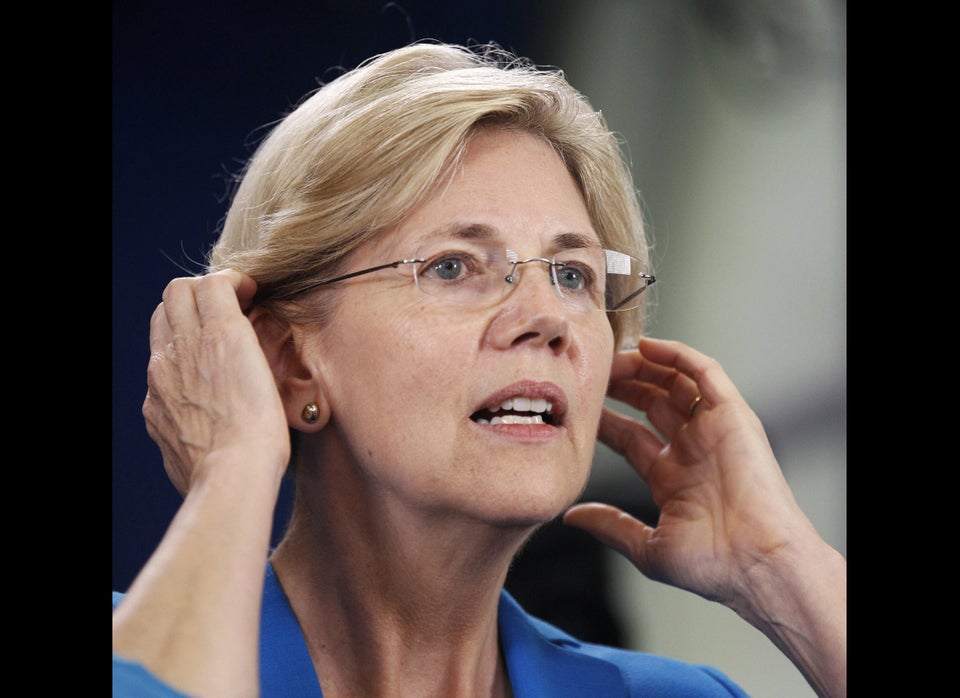 Elizabeth Warren
Popular in the Community