WASHINGTON -- Sen. Elizabeth Warren (D-Mass.) is not letting corporations off the hook.
During Wednesday's Senate Banking Committee hearing on rising inequality in the American economy, Warren called out CEOs for raking in massive profits, while leaving their workers behind.
"Corporations may be turning their backs on their workers, but that doesn't mean the American government should be doing the same," Warren said.
Before asking the panel for solutions on how lawmakers can help, Warren ran through a critical Harvard Business School survey from this month. The report, "An Economy Doing Half Its Job," found that while corporate profits are at an all-time high and the stock market is reaching record heights, everyday Americans are struggling to reach livable standards.
So how did the divide happen so quickly? Warren said CEOs know the bulk of their salaries are tied to the prices of their companies' shares, so they have fewer incentives to invest in their workers. Watch Warren explain the dysfunction above.
Before You Go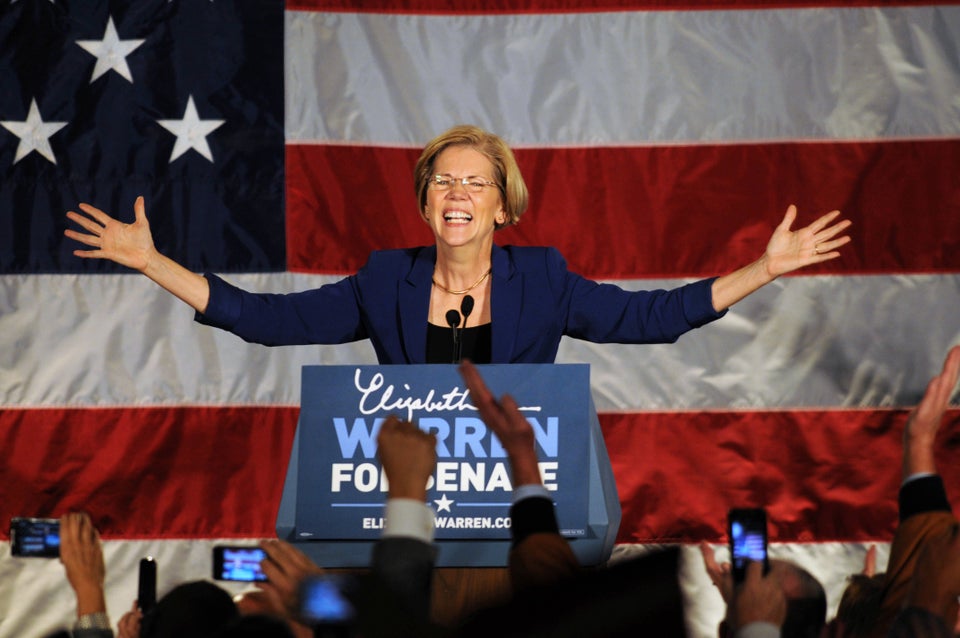 Women In The U.S. Senate
Popular in the Community