Warren is tremendously popular among Democrats, and has built her political career by taking on big Wall Street banks and their supporters in both political parties. But the Club's three-minute video argues that her backing of the Export-Import Bank is inconsistent with that effort.
Ex-Im, as it's known inside the Beltway, backs cheap loans for American companies trying to sell their products abroad. By lowering the cost of doing business, Ex-Im's loans effectively function as tariffs protecting U.S. goods. The bank finances about 2 percent of U.S. exports.
"It's shameful that someone like Elizabeth Warren, who has spent her entire career demonizing Wall Street and big corporations, is siding with them on the Export-Import Bank," Club for Growth spokesman Barney Keller told HuffPost. "She deserves to be held accountable just as much as the Republicans who plead fealty to the free market but support a corrupt and crony capitalist slush fund that picks winners and losers."
Warren has generally been quiet about the Export-Import bank fight, which has been hottest between Republicans. Her support for Ex-Im has been caveated with a vague call for reform.
"Senator Warren believes that the Export-Import Bank helps create American jobs and spur economic growth, but recognizes that there is room for improvement in the bank's operations," Warren spokesman Lacey Rose told HuffPost. "She looks forward to reviewing re-authorization legislation if and when it is introduced."
Warren's office gave the same statement to .Bloomberg in July. Liberals once decried Ex-Im as a corporate welfare agency, since a tremendous amount of the bank's business assists just a handful of very large companies, including Boeing and General Electric. While some continue to criticize the agency, including activist Ralph Nader and Rep. Alan Grayson (D-Fla.), nearly all Congressional Democrats have closed ranks in defense of the agency. Former Rep. Barney Frank (D-Mass.) and Sen. Chuck Schumer (D-N.Y.) have both said they think the issue will help Democrats win over big business.
The Club's video raises all of these issues, and also makes much of recent fraud investigations into a few Ex-Im employees. The investigations initially made a big splash, but most of the headlines about them disappeared after Ex-Im Chairman and President Fred Hochberg said at a hearing that the misconduct was discovered by other Ex-Im employees and reported to the agency's inspector general.
The Club's attack on Warren picks up a baton passed by Heritage Action, another hardcore political group best known for taking on Republicans that it deems insufficiently conservative. Both have been agitating to allow the Export-Import Bank's congressional authorization to expire at the end of September. The groups appeared to have substantial momentum earlier this summer, particularly when new House Majority Leader Kevin McCarthy (R-Calif.) changed his position on Ex-Im to oppose reauthorization. In recent weeks, however, that momentum appears to have slowed. Rep. Paul Ryan (R-Wis.) said last week that House Republicans would seek to delay the fight over reauthorization until after the November elections.
Before You Go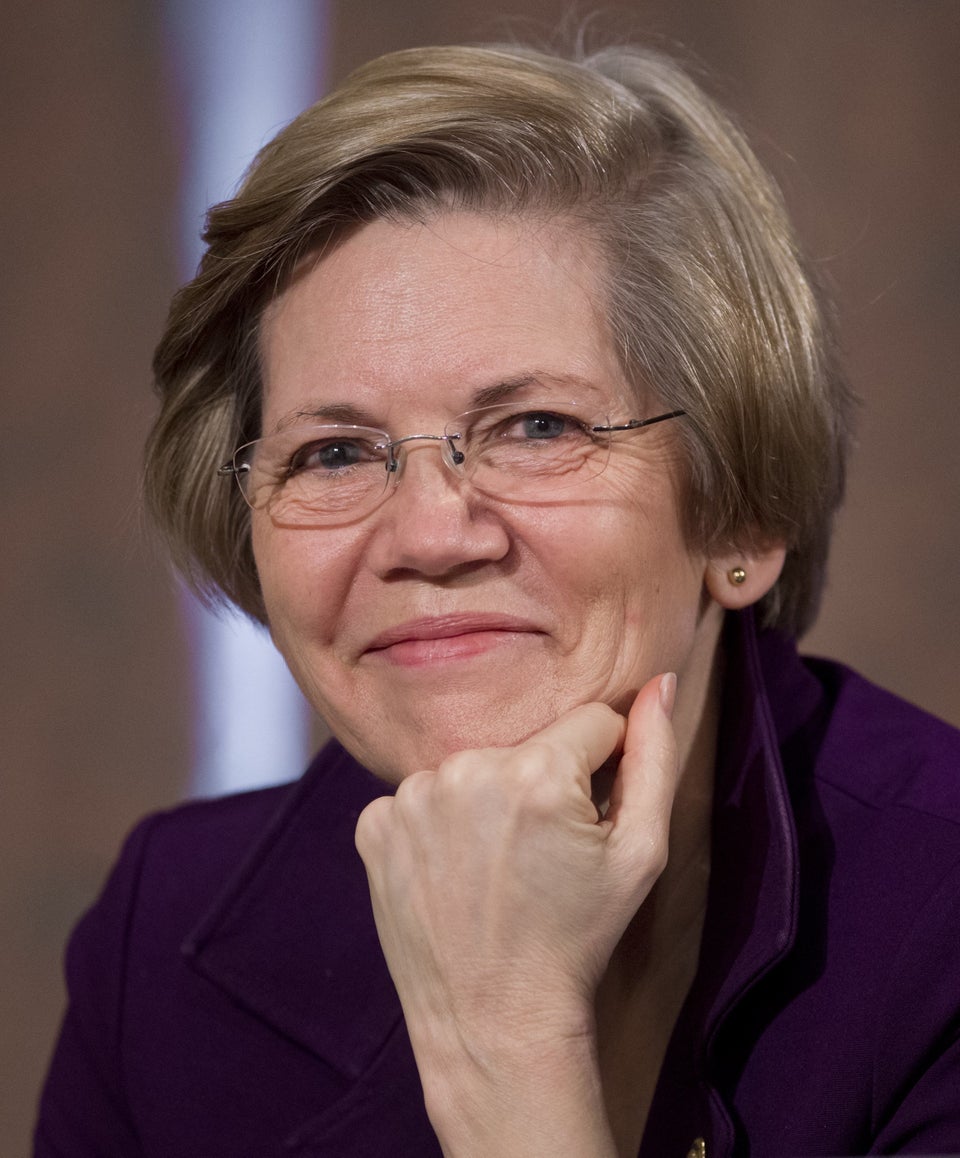 Elizabeth Warren
Popular in the Community