A viral clip of Sen. Elizabeth Warren (D-Mass.) ripping into the hosts of CNBC's "Squawk Box" has been removed from the senator's YouTube channel.
According to a message on YouTube, NBC Universal requested that the video be taken down on copyright grounds.
A CNBC spokesperson did not immediately return a request for comment.
Warren appeared on "Squawk Box" last Friday to tout her proposed update of the Glass-Steagall Act. The bill, introduced by Warren and Sens. John McCain (R-Ariz.), Maria Cantwell (D-Wash.) and Angus King (I-Maine) is aimed at reining in risk at the nation's biggest banks. During the interview, Warren countered CNBC's Brian Sullivan on the assertion that financial regulation can't prevent banks' risky bets.
"That is just wrong," Warren said. "We kept the system steady and secure and it was only as we started deregulating that bank failure became a real risk... You are not going to defend the proposition that regulation can never work, it did work."
Thanks in part to a post on Upworthy, the clip went viral. According to Upworthy's Adam Mordecai, the post on Warren's remarks amassed over 700,000 page views as of Wednesday.
"It's weird that they would try to shut down a sitting senator's comments," Mordecai said. "[The YouTube clip] is unedited, it's stuff they had on their network."
The response to the video prompted CNBC anchor Jim Cramer to push back against the notion that Warren had bested his colleagues:
UPDATE -- 11:48 a.m.: A CNBC spokesperson gave the following statement on the video to HuffPost:
We think that the clip featuring Senator Warren is well worth watching and, as you will see below, it has been available to view in multiple locations on CNBC.com since its original posting. The original, copyrighted video clip, like all others on CNBC.com, can be embedded on any third party site through our video player. Here is that link: http://video.cnbc.com/gallery/?play=1&video=3000182337
Before You Go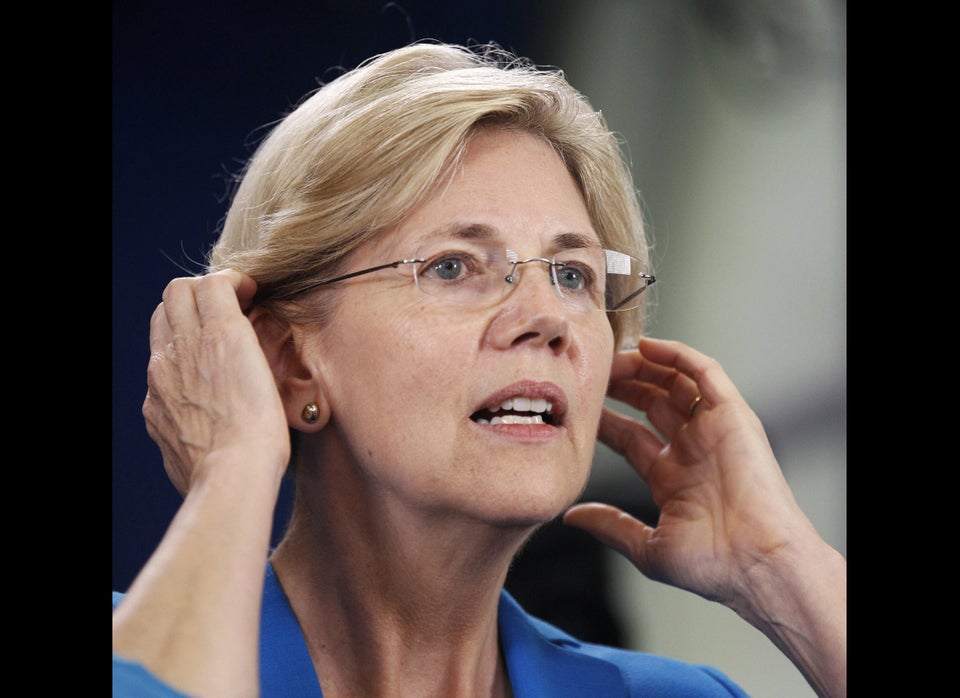 Elizabeth Warren
Popular in the Community