Host Stephen Colbert questioned why Warren is "working so hard to help people who aren't paying their bills" and supporting "freeloading," but the Senator was quick with a response about who's really in the wrong.
"You are right there's been a lot of freeloading, but the freeloading has been by the biggest financial institutions who got bailed out by the American taxpayers, who broke the law and were never held responsible," Warren said.
"Here's the key part -- nobody went to jail for any part of this," Warren continued. "The only people in America today who go to jail are regular folks. Big financial institutions get out there, they launder drug money, they violate the law, and still no one is held accountable. I think that's fundamentally wrong."
Watch more from Warren's appearance on "The Colbert Report" above.
Before You Go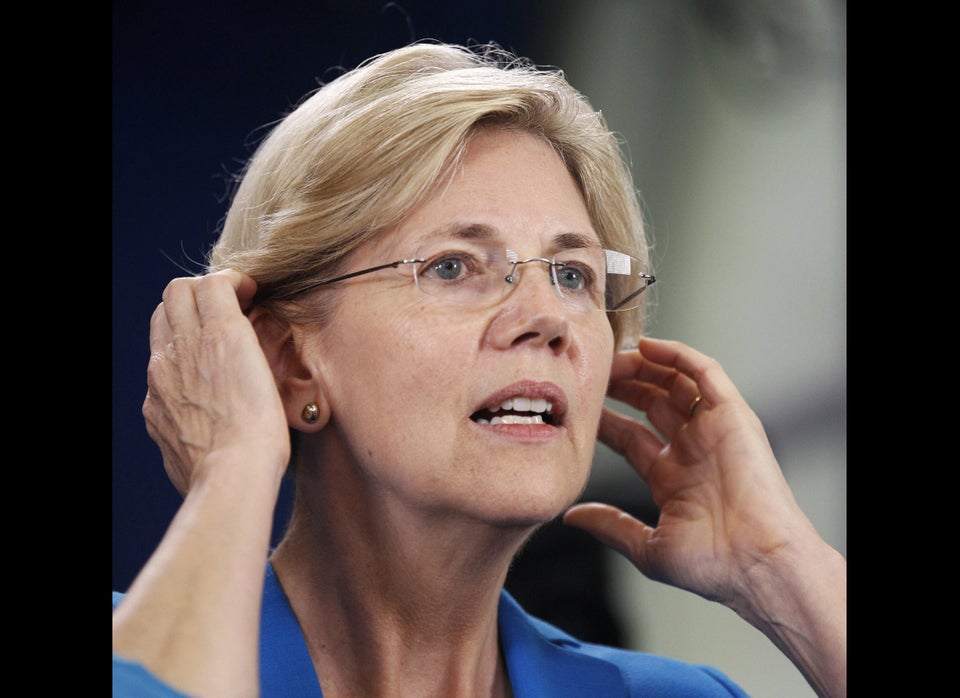 Elizabeth Warren
Popular in the Community