 Prior to the announcement, there had been speculation that Warren, who has wowed Democrats with her populist economic message, would give the keynote address.
The Harvard Law professor has raised more than any non-presidential candidate this election cycle, netting $8.67 million in the most recent quarter. She remains in a tight race against incumbent Republican Sen. Scott Brown.
"I'm honored to speak at the Democratic Convention - to stand with @BarackObama & talk about our shared vision to move the country forward," Warren wrote on Twitter shortly after the announcement was made.
Warren has warmed up the crowd for a bigger speaker before -- she introduced President Barack Obama at a recent fundraiser in Boston.
"Mitt Romney tells us, in his own words, he believes corporations are people," she said during that speech. "No, Mitt, corporations are NOT people. People have hearts. They have kids. They get jobs. They get sick. They love and they cry and they dance. They live and they die. Learn the difference."
UPDATE:6:45 p.m. -- Brown's campaign promptly responded, interpreting the news as a hit to Warren, even though the rumors she would deliver the keynote were never confirmed.
"Professor Warren's radical, anti-free enterprise rhetoric is so far out of the mainstream even within her own political party that she got downgraded from her speaking role at the Democratic Convention," said Brown spokeswoman Alleigh Marre.
Before You Go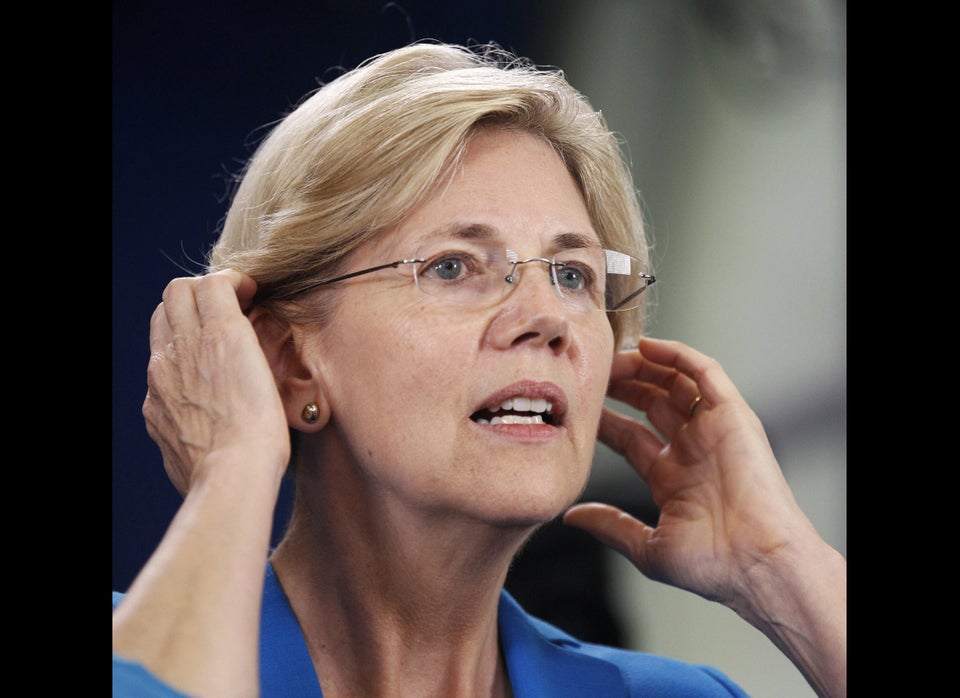 Elizabeth Warren
Popular in the Community