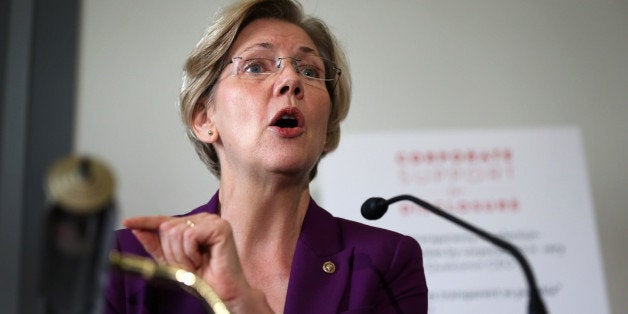 WASHINGTON -- Sens. Elizabeth Warren (D-Mass.) and Robert Menendez (D-N.J.) on Wednesday called for the Securities and Exchange Commission to finally adopt a rule requiring publicly traded corporations to disclose their political spending to their shareholders.
"This is foundational," said Warren at an event organized by the watchdog group Public Citizen. "There is no excuse. There is no reason, on the other side, for saying a corporation wants to be able to spend shareholders' money and not tell shareholders how that money is being spent."
A coalition of consumer, business and investor groups, including Public Citizen, came together following the Supreme Court's 2010 Citizens United ruling to petition the SEC to mandate that corporations disclose to investors any spending to influence elections. That court decision allowed corporations and unions to spend unlimited amounts from their treasuries on independent political efforts.
While corporations give only a small percentage of the money going to super PACs, which must name their donors, there is much speculation that corporate contributions are flowing to so-called 501(c)(4) nonprofits, which are not required by law to identify their donors. In the 2012 election, spending by these "dark money" groups topped $400 million, according to a Huffington Post review of records. This marked a more than 500 percent increase in dark money from the pre-Citizens United 2008 election.
"This issue is not going away," Harvard Law School professor John Coates said at Wednesday's event. "Dark money is going to get bigger and bigger and bigger. There is no reason to think otherwise."
Menendez said Wednesday that White is being "browbeaten by a whole host of individuals, particularly on the House side," to shoot down the political disclosure idea.
The remarks by the senators and other legal experts and activists at the Public Citizen event were to meant, in Warren's words, to "push the SEC" to act. Speakers also endorsed the Shareholder Protection Act, a bill introduced by Menendez that would force the SEC to write a political disclosure rule. But Menendez made it clear that the SEC does not need legislation to act now.
"Even under current law, without that legislation, the SEC does have the power right now to require corporations to disclose their political spending to investors," Menendez said.
The author of the SEC political disclosure petition, Columbia Law School associate professor Robert Jackson, explained its importance to shareholders. "Without transparency, shareholders can't possibly hold directors and executives accountable when they spend corporate money, shareholder money, on politics," he said.
Voluntary disclosures, which a number of companies make, are good but inadequate, Jackson added.
"The problem with voluntary disclosure in this area is that the disclosures vary significantly," he said. "It's very hard to compare one company's disclosure to another."
Coates, a specialist in corporate and securities law, argued that the SEC already mandates disclosure of any activity that can cause a significant change in returns for shareholders. He pointed to a Wall Street Journal editorial that criticized the petition for a political disclosure rule yet stated that corporate political spending can increase shareholder returns by 2 to 5 percent.
"I submit to you there is no area of SEC rulemaking where if you had evidence consistent with the Journal's position that an activity could affect returns by 2 to 5 percent, that there would be no disclosure," Coates said. "There's no area where the SEC has not already intervened on that kind of an issue."
Support HuffPost
The Stakes Have Never Been Higher
Before You Go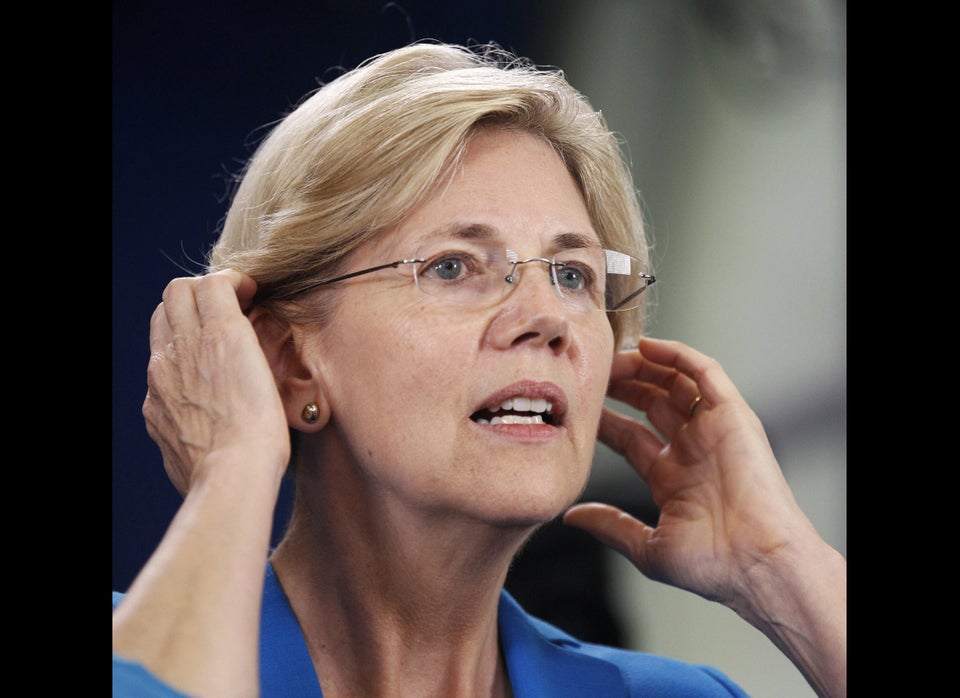 Elizabeth Warren
Popular in the Community