Sen. Elizabeth Warren (D-Mass.) and Rep. Steve Cohen (D-Tenn.) are calling for a ban on the ability of employers to check the credit history of their employees, saying that the practice is a form of discrimination unfairly targets people who have suffered as a result of the 2008 financial crisis.
In an op-ed published on Tuesday, the two noted that an employee's credit report had nothing to do with their ability to do their job. They also noted that the 2008 financial crisis had cost many people their homes and given them debt that they are still resolving. Both Warren and Cohen have also reintroduced the Equal Employment for All Act, which would ban employers from checking the credit reports of potential employees with a few exceptions.
"For hardworking people struggling to make ends meet, the only way to get back on their feet is to find a good job and earn a paycheck. But even when they are able to sell their homes—often at a loss—or after they are forced to close their business' doors or find temporary work, that bad credit history continues to haunt them," Warren and Cohen wrote. "And despite the often-desperate effort to find a job, many employers are unfairly shutting the door on applicants with less-than-stellar credit. We should call this what it is: discrimination."
If given permission by a prospective employee, an employer can pull their credit history and look for outstanding debts that the person has not attempted to resolve. In a 2012 survey conducted by the Society for Human Resource Management, 53 percent of employers said that they did not conduct background checks on any of their job candidates, though 87 percent said that they did check the credit history of potential employees in financial positions. Forty-five percent of respondents in the survey said that they conducted credit checks to prevent theft and embezzlement.
But Warren and Cohen say that credit reports can contain inaccuracies that unfairly impact the employees.
"No one should be denied the chance to compete for a job because of a credit report that bears no relationship to job performance and that can be riddled with inaccuracies," they wrote. "This is an issue of basic fairness. Americans should be able to compete for jobs on their merits, not on whether they have enough money to pay all their bills."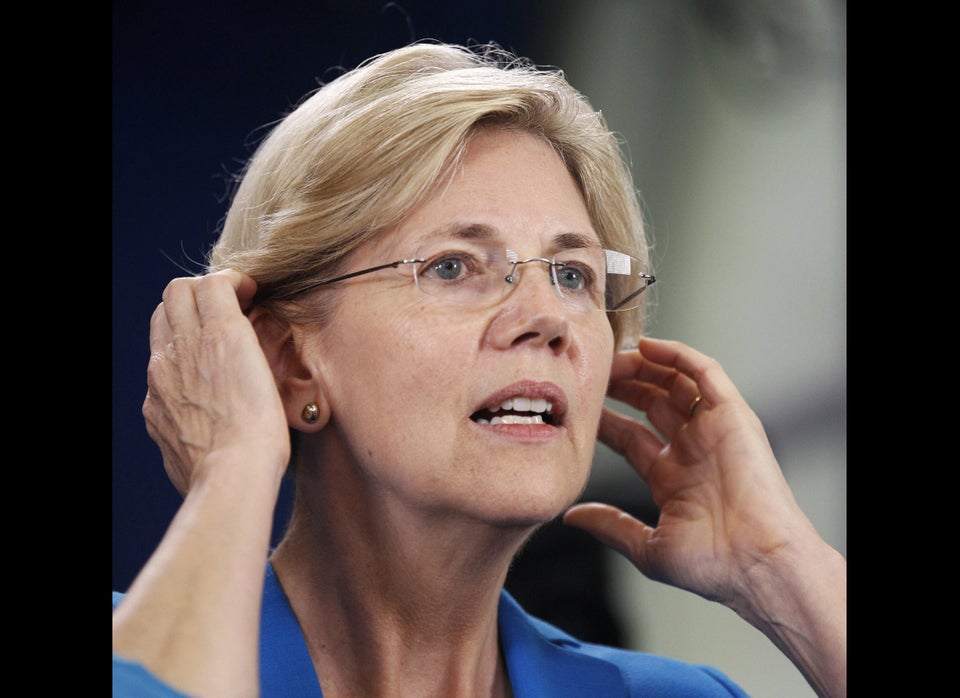 Elizabeth Warren
Support HuffPost
The Stakes Have Never Been Higher
Popular in the Community