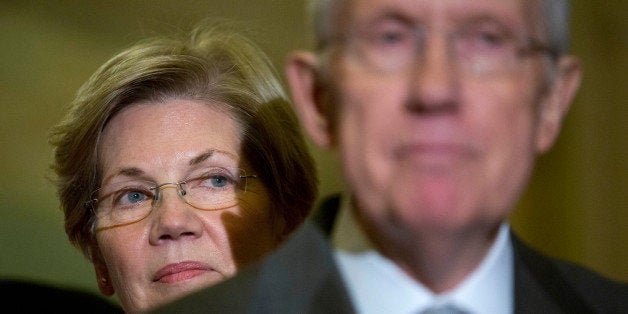 WASHINGTON -- The fight over a subsidy for risky Wall Street derivatives trading isn't over quite yet. Sens. Elizabeth Warren (D-Mass.) and David Vitter (R-La.) introduced an amendment Friday to strip out the controversial provision from the spending bill that would fund the government until next October.
The amendment forces Senate Majority Leader Harry Reid (D-Nev.) to choose between holding a vote to strip out controversial changes to Dodd-Frank in the House-passed omnibus, or anger the progressive wing of his caucus. Reid had already signed off on the funding bill in its current form, and the White House has also backed the measure and urged its passage.
The House passed the $1.1 trillion omnibus spending bill Thursday, fending off a Democratic rebellion over riders that would roll back aspects of the Dodd-Frank reform and weaken campaign finance laws. Reid said he shared his colleagues' reservations but urged Democrats to support the bill's passage nonetheless.
"I don't support the weakening of Dodd-Frank and the restrictions on the District of Columbia and other things, but I didn't write this bill. The Senate Democrats didn't write this bill alone," Reid said on the Senate floor Friday. "It's a compromise. That is what legislation is all about."
A spokesman for Reid did not immediately return a request for comment when asked if he would allow a vote on the measure.
"Wall Street has been working behind the scenes to open another loophole so they could gamble with taxpayer money and get bailed out when their risky bets threaten to blow up our financial system," said Warren. "This giveaway that was drafted by Citigroup lobbyists has no place in a critical government funding bill."
"Before Congress starts handing out Christmas presents to the megabanks and Wall Street, we should vote on this bipartisan amendment," Vitter said. "We need to remove these risky derivatives that aren't even necessary for normal banking purposes and would only make future taxpayer funded bailouts more likely."
Reid is unlikely to allow a vote on the amendment during a crowded Senate schedule. The spending bill, including the Wall Street subsidy, is expected to pass by a wide margin.
UPDATE: 6:20 p.m. -- Reid filed cloture on the omnibus and "filled the tree," a procedural maneuver that bars everyone from offering amendments. In other words, Warren and Vitter's amendment has no chance of being added to the spending bill.
Before You Go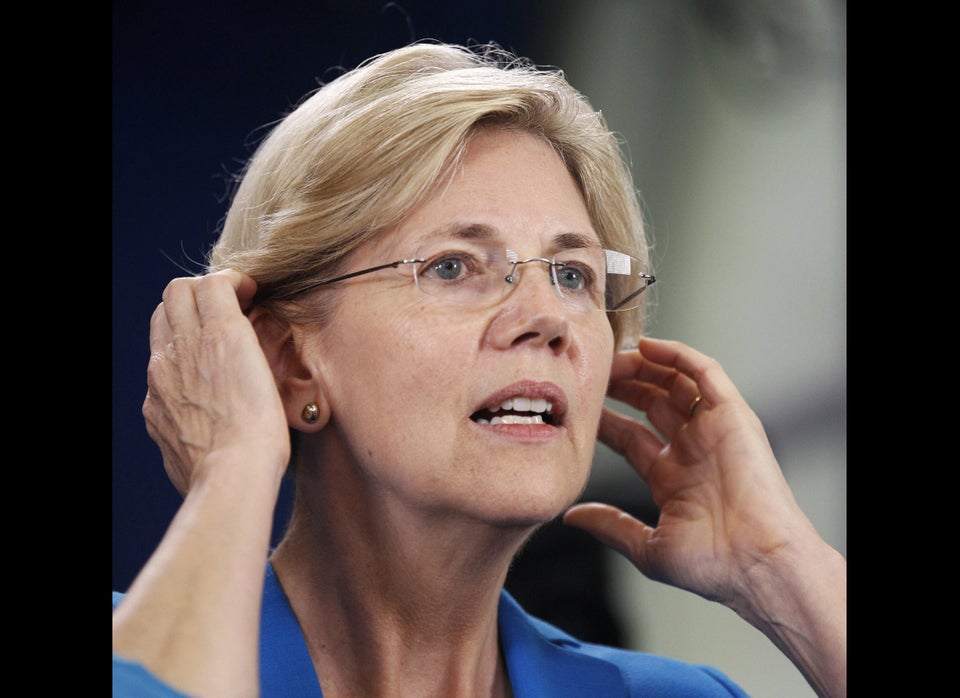 Elizabeth Warren
Popular in the Community