The Massachusetts senator's influence was obvious during almost every discussion of economic policy. All the candidates on stage Tuesday night were eager to tout how tough they'd be on Wall Street.
Clinton, in perhaps her weakest moment of the debate, even tried to claim that her financial reform plan is stronger than Sanders', although she resists calls to break up big banks. Martin O'Malley went after Clinton for not supporting a reinstatement of the Glass-Steagall Act's separation between traditional banking and risky securities trading. A stumbling Lincoln Chafee acknowledged that his 1999 vote to repeal Glass-Steagall was a mistake. 
Listen to HuffPost's debate analysis in this week's "So, That Happened" podcast, embedded above. The fun starts at the top of the episode and returns at the 32:40 mark.
Clinton, O'Malley and Sanders all said they opposed the Trans-Pacific Partnership -- a major trade pact that tore a very public rift in the Democratic Party this summer, with Warren its most vocal opponent. The importance of curbing income inequality was a constant theme for all of the candidates, and Sanders opened the night by calling the nation's campaign finance system "corrupt."
All of these are signature Elizabeth Warren issues. She isn't running for president, but she seems to be shaping her party's agenda.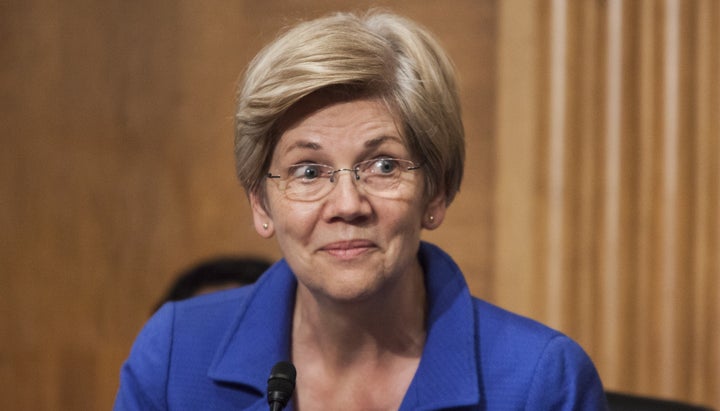 This podcast was produced, edited and engineered by Adriana Usero and Peter James Callahan, with assistance from Christine Conetta.
To listen to this podcast later, download our show on iTunes. While you're there, please subscribe, rate and review our show. You can check out other HuffPost podcasts here.
Calling all HuffPost superfans!
Sign up for membership to become a founding member and help shape HuffPost's next chapter