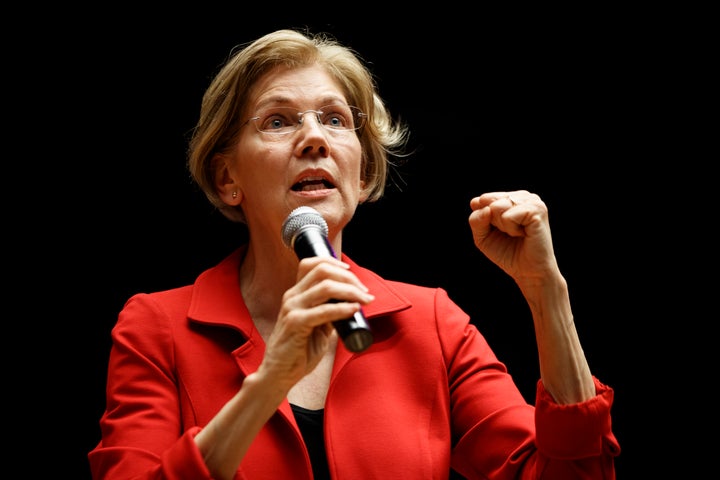 Sen. Elizabeth Warren (D-Mass.) has donated more than a quarter of a million dollars to support the canvassing efforts of the Democratic Party in all 50 states.
"I believe in partnership, and I believe in the work you do to reach out and connect people to the Democratic Party and to grow our party all across this country. I don't want to leave anyone behind," Warren said during a Democratic National Committee fundraiser held in Washington, D.C. on Wednesday.
"That's why, as of today, I've sent off donations this year not only to the DNC, but to every single one of our 50 state parties to help them hire organizers and register people ― every single party," she added, to loud applause.
"I want a Democratic Party strong enough to compete for every vote, in every race, at every level, in every state, in every election — and I'm willing to do my part to help make that happen," Warren said.
The fundraiser was held as part of the DNC's new #IWillVote initiative to reach 50 million voters ahead of the November midterm elections. Similar events are scheduled with Democratic speakers across the country. Sens. Cory Booker (D-N.J.) and Kirsten Gillibrand (D-N.Y.), who are also believed to be considering a 2020 presidential run, spoke at the event as well.
Popular in the Community