"Wall Street's aggressive determination paid off last week when the House Financial Services Committee reported out several bills to roll back reforms to the derivatives markets included in the Dodd-Frank Act," Warren said in a statement. "I strongly agree with Treasury Secretary Lew's opposition to the bills. The Dodd-Frank Act put in place a variety of measures that work together as a system to protect consumers, hold big banks accountable, and reduce the risk of future crises. It is dangerous for Congress to amend the derivatives provisions of the Dodd-Frank Act without at the same time taking accompanying steps to strengthen reform and maintain the law's equilibrium."
The legislation targets derivatives, complex financial contracts that fueled the 2008 financial crisis. Many of Dodd-Frank's rules on derivatives have not yet been implemented by regulators, but a bipartisan cadre of lawmakers in the House has nevertheless pushed to repeal measures designed to reduce risk and increase transparency.
The most controversial bill advanced on Tuesday would expand government backing for derivatives by allowing banks to sell them from their taxpayer-insured divisions. Dodd-Frank requires banks to "push out" many of these operations into units that do not receive deposit insurance from the Federal Deposit Insurance Corporation (FDIC).

The bill's primary Democratic supporters, Reps. Jim Himes (Conn.) and David Scott (Ga.), argued that ordinary taxpayers do not in fact provide assistance to the bank divisions involved.

The FDIC guarantees certain deposits at banks, ensuring that ordinary citizens do not lose their savings if their bank fails. This insurance is paid for by premiums the government charges banks -- hence the Himes-Scott argument. But the fund typically holds less than 1.5 percent of the banking industry's total deposits on hand, an amount easily overwhelmed in times of crisis.
On Tuesday, Warren asked three federal agencies whether they had conducted any cost-benefit analysis into the costs of settling with a big bank versus taking them to court.
Before You Go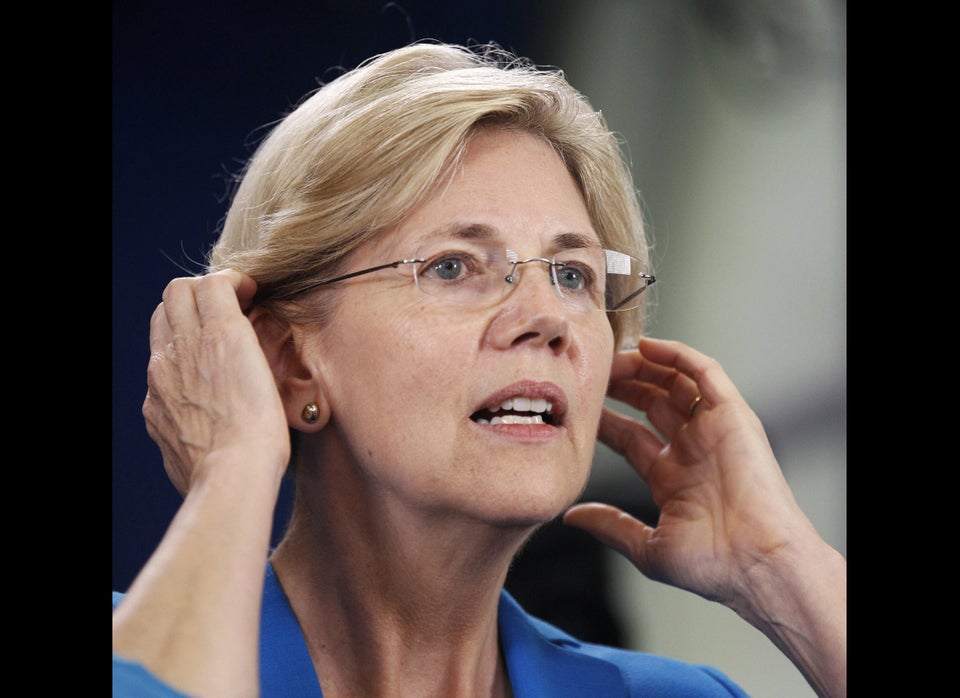 Elizabeth Warren
Popular in the Community