"This is about whose side president Trump is on — big banks, or working families," Warren told the Post. "So far in his administration, he has chosen the big banks time after time. Is he going to stand up for the working families who helped elect him?"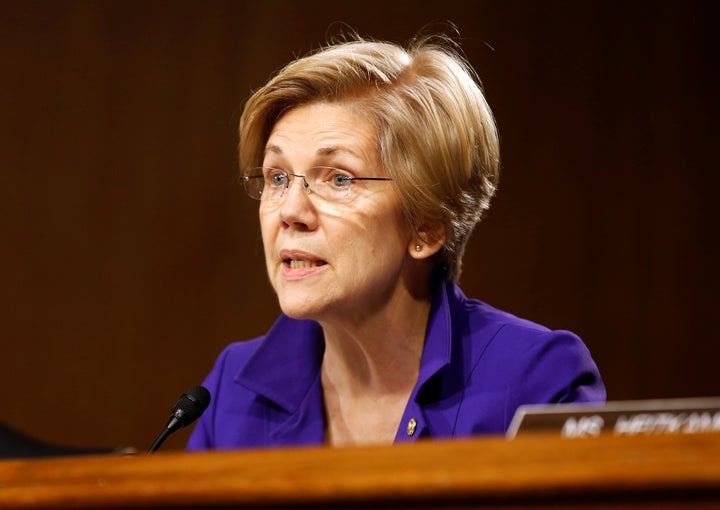 The battle over the CFPB leadership began soon after Richard Cordray announced his resignation as director on Friday, and selected his deputy, Leandra English, to act as interim director. Trump then hand-picked Mulvaney, who also heads the Office of Management and Budget, to lead the bureau instead.
Cordray told the Post Saturday that English was his successor, based on his "understanding of the law." 
"I agree with Rich Cordray: This needs to be decided in the courts," Warren tweeted Saturday. "If [Trump] believes he is acting legally by ignoring Dodd-Frank, he should go to court and seek a judgment right away to settle this CFPB dispute."
The White House and the general counsel for CFPB maintain that Trump has the authority to appoint an interim director.
Both English and Mulvaney reported for duty at the CFPB on Monday. Mulvaney sent a memo instructing staff to "disregard" instructions from English. He signed the note "acting director" and encouraged staff to "grab a donut" from his office.
Warren told the Post she worries about the mission of the agency, which was created in response to the 2008 financial crisis to help protect consumers. Mulvaney in the past has proposed dismantling the bureau.
"The agency will be headed by someone who fundamentally doesn't believe in its mission," Warren said. "This would change every calculation that every giant bank makes in the executive suite when deciding just how close to breaking the law they want to come."
Warren was set to meet with English later Monday to discuss leadership of the agency, according to Reuters.
Calling all HuffPost superfans!
Sign up for membership to become a founding member and help shape HuffPost's next chapter