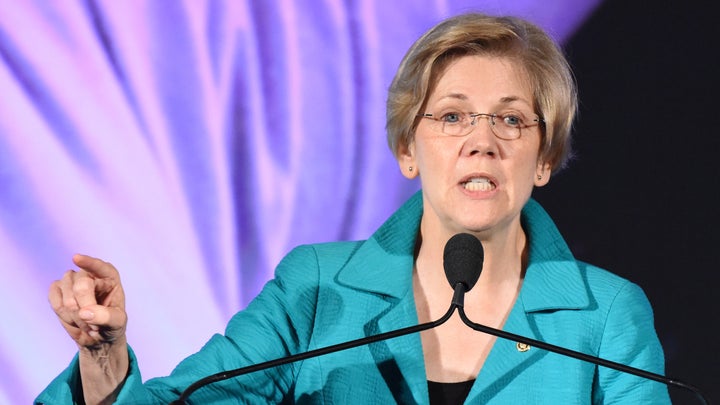 Sen. Elizabeth Warren (D-Mass.) is calling on "decent people everywhere" to denounce Donald Trump, saying the GOP presidential frontrunner continues to grow into a "bigger, uglier threat every day." 
Warren put up her statement in a Facebook post Monday afternoon. In the first 10 minutes after it was posted, the message was shared thousands of times.
Violent confrontations between Trump's supporters and protesters have become commonplace at his rallies in recent months. On Friday, he canceled a planned appearance in Chicago out of safety concerns, saying he had met with law enforcement. The Chicago Police Department responded that it didn't advise Trump to call off the event.
In recent days, Trump's GOP competitors have spoken out against the violence, saying candidates should not be encouraging such behavior. 
"[I]n any campaign, responsibility starts at the top," Sen. Ted Cruz (R-Texas) said. "And when you have a campaign that disrespects the voters, when you have a campaign that affirmatively encourages violence, when you have a campaign that is facing allegations of physical violence against members of the press, you create an environment that only encourages this sort of nasty discourse."
He also took the chance, however, to jab at President Barack Obama and lay some of the blame at his feet, saying the president has "sought to divide us on racial lines, on ethnic lines, on religious lines, on class lines."
Editor's note: Donald Trump is a serial liar, rampant xenophobe, racist, misogynist, birther and bully who has repeatedly pledged to ban all Muslims -- 1.6 billion members of an entire religion -- from entering the U.S.
This story has been updated to reflect that the Chicago Police Department says it did not advise Trump to call off the rally.
Calling all HuffPost superfans!
Sign up for membership to become a founding member and help shape HuffPost's next chapter