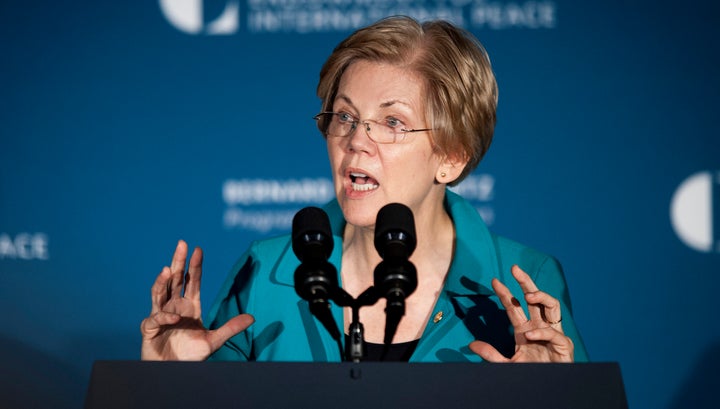 However, Warren warned, it's important to take Trump seriously.
"Many of history's worst authoritarians started out as losers -- and Trump is a serious threat," she wrote. "The way I see it, it's our job to make sure he ends this campaign every bit the loser he started it."
Several hours after her Facebook post, Warren continued to make the case against Trump on Twitter:
While Warren has not endorsed in the Democratic primary, the progressive senator has strongly condemned Trump -- and the Republican Party for enabling his dominance in the race.
Last week, she urged "decent people everywhere" to stand up to Trump, arguing the businessman is a "bigger, uglier threat every day that goes by." And in an interview with MSNBC earlier this month, she argued the GOP only has itself to blame for Trump's rise.
"They are paying the price for their own extremism. It has now taken them by the throat," she said of the Republican Party. "Guys, this is what you did to yourselves."
UPDATE, 3:01 p.m. ET: When asked about Warren's comments, Trump referred to Warren as "the Indian," an apparent reference to a 2012 controversy over Warren's Native American heritage.
This story has been updated to include Warren's later tweets.
Before You Go
Donald Trump Rally Shut Down In Chicago
Popular in the Community