Speaking at the New Hampshire Democratic State Convention on Saturday, Warren pilloried the presumptive GOP presidential nominee over his statements about people of color and women, and over Trump University, calling him a "proven failure" who is unfit to lead.
"Every day we learn more about him, and every day it becomes clearer that he is just a small, insecure money-grubber who doesn't care about anyone or anything that doesn't have the Trump name splashed all over it. Every day it becomes clearer that he is a thin-skinned, racist, sexist bully," Warren said. "Every day it becomes clearer that he will never be president of the United States."
Warren took aim at one of Trump's vulnerabilities, the "university" he founded that now finds itself tangled up in lawsuits, accused of cheating students out of their money.
"It was like a used car dealership, except that's not fair to used car dealerships," Warren chided.
"Here is a man who runs a business to profit off other people's pain," she said.
"Are you scared, Donald? You should be," Warren said to cheers.
Warren contrasted Trump with Clinton, whom she called a "fighter."
"We can whine about Donald Trump. We can whimper about Donald Trump. Or we can fight back," she said. "Me? I'm fighting back."
Before You Go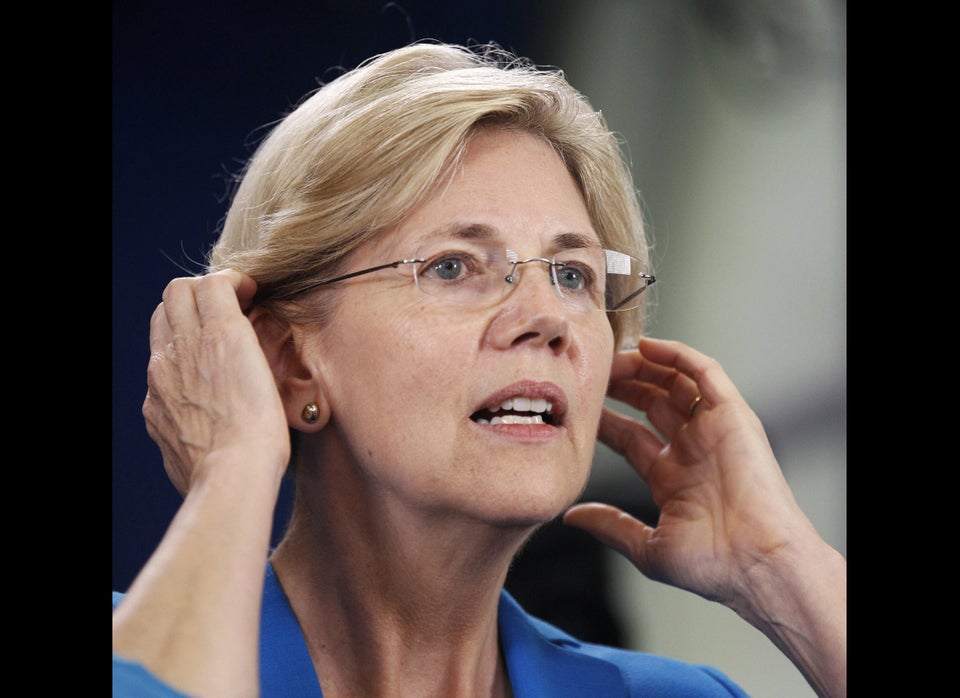 Elizabeth Warren
Popular in the Community