WASHINGTON -- With a celebrity assist from Sen. Elizabeth Warren (D-Mass.), the AFL-CIO union federation hosted what it billed as a national summit on raising wages in D.C. on Wednesday, making its case for progressive labor policies to reduce U.S. income inequality.
The union group and its high-profile guests, including Labor Secretary Tom Perez, laid out some familiar liberal prescriptions for shared prosperity, including a higher minimum wage, mandated paid leave for workers and more robust collective bargaining.
But the main draw of the event at Gallaudet University was clearly Warren, whose speech, filled with progressive red meat, drew a standing ovation for its attack on big banks and defense of the social safety net.
"I see evidence everywhere of the pounding working people are taking," said Warren, whom many on the left are urging to run for president in 2016. "These families are working harder than ever, but they can't get ahead. Many feel that the game is rigged against them, and they are right. The game is rigged against them."
In a sign of labor's struggles ahead, the summit came just as the GOP-controlled Congress took up its legislative agenda down the street on Capitol Hill. That agenda won't include any of the AFL-CIO's or Warren's priorities. A raise of the $7.25 federal minimum wage now appears even less likely than it did last year, and Republicans are gearing up for an attack on the union-friendly labor law reforms instituted in the Obama era.
But labor groups and their allies on the left are also coming off of several victories. Local minimum wage increases passed throughout the country in November, including in four red states, and union-backed strikes by fast-food workers have helped stir a national conversation on low-wage work.
Richard Trumka, president of the AFL-CIO, said Wednesday that he believed workers were finally pushing back after years of dwindling leverage.
"Despite this grim, chronic news, or maybe because of it, there is something happening in America," Trumka said. "American workers are beginning to say 'enough.' We are beginning to rise up, to come together, to reject the idea that there is nothing we can do about falling wages. We are tired of people talking about inequality as if nothing can be done."
The AFL-CIO is apparently hoping such talk can influence the 2016 presidential race. Turmka said Wednesday's event will be the first in a series of summits on how to grow wages, with others to follow in the first four presidential primary states: Iowa, New Hampshire, Nevada and South Carolina.
Trumka has warned in the past against a "coronation" of Hillary Clinton as the presumptive Democratic presidential nominee, and on Wednesday he lavished praise on Warren, whose positions on financial regulation and workplace policy line up squarely with the union federation. He called Warren "a genius when it comes to policy" and a "remarkable champion of working people."
Hitting on a common refrain at the summit, Warren said that "no one should work full time and live in poverty." At one point she took a shot at Walmart, the largest private-sector employer in the country, saying too many of its workers had to rely on food stamps to feed their families. She called for not only a higher minimum wage but also more collective bargaining.
"America now has an economy that works well for about 10 percent of the people," she said.
Perez was one of several speakers to note how work leave policy in the U.S. lags well behind the rest of the developed world. Unlike in many other countries, there is no federal law in the U.S. guaranteeing workers paid maternity or paternity leave. A Democratic bill that would create an insurance plan to provide for paid leave has been stalled in Congress.
"We are so behind the rest of the world in this area," Perez said.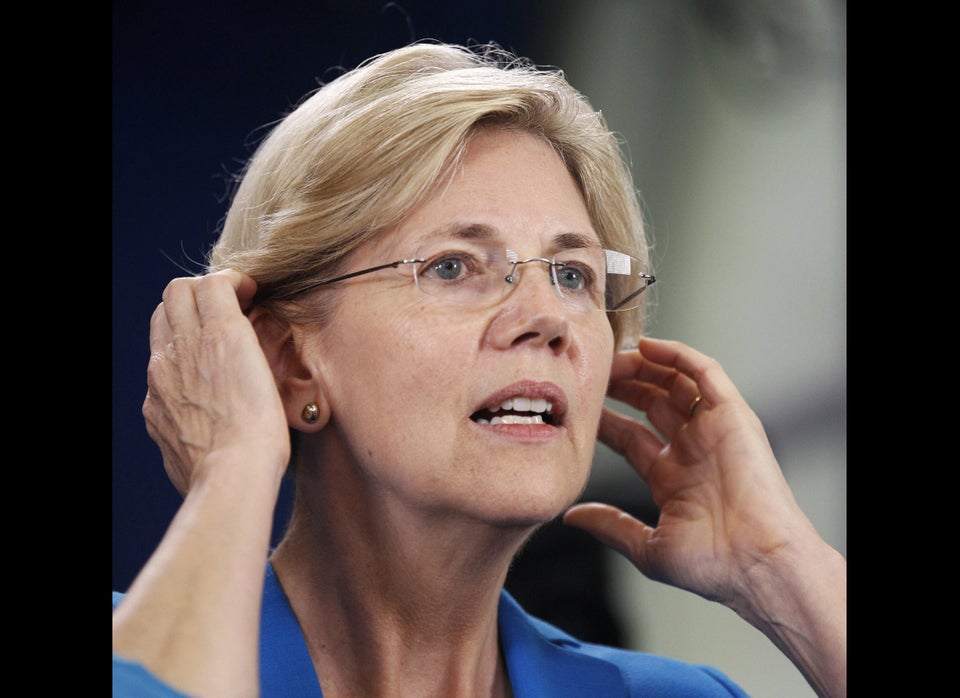 Elizabeth Warren
Popular in the Community