The U.S. Department of Education risks becoming a "lapdog" as a result of recent actions toward financial companies such as Sallie Mae, Sen. Elizabeth Warren charged Thursday.
The Massachusetts Democrat said she was "deeply concerned" by a Huffington Post report that the Education Department had recently told Sallie Mae, the nation's largest handler of student loans, that it intended to renew its federal contract to collect payments on federal student loans, despite pending investigations by at least three other federal agencies over allegations the company violated borrowers' rights.
Warren, a member of the Senate banking and education committees, also said it was "shocking" that the department had not yet recovered some $22 million in allegedly improper payments made to Sallie Mae despite a 2009 recommendation from the department's inspector general that it recover the debt.
"The Department of Education needs to be aggressive in watching out for students, not for profit-making loan servicers," Warren said. "They're there for our students, not to help loan servicers make a profit."
The criticism comes as Education Secretary Arne Duncan battles perceptions that his department is too soft on the companies it pays to collect on federal student debt, while these companies are alleged to be harming borrowers and violating federal rules. Warren has been among his most outspoken critics, and on Sept. 19 she wrote him a letter demanding answers.
"The whole point of the letter was to make sure the Education Department is making it a priority to review its own contracts with an eye toward how Sallie Mae and others are executing on their responsibilities," Warren said. "That's what I'm trying to do."
Stephen Spector, Education Department spokesman, said Thursday the department had not yet responded to Warren's letter.
"Arne Duncan told me about a month ago that he was going to respond within a day or two, and then nothing," she said. "We've been in touch with his staff since then, and they keep saying another couple of days. I've reached the point where I'm not sure what to expect from them."
Warren also has targeted Duncan's department for the extraordinary profits it has reaped off students who borrow from the government to pay for college. The profits, the result of the difference in what the government pays to borrow versus what it charges students, have increased in part because the department's debt-relief initiatives have produced lackluster results, despite consistent prodding by the White House to improve.
As borrowers devote ever-higher shares of their monthly incomes to repaying their student loans for longer periods of time, they reduce purchases of big-ticket items such as cars and homes, investments in potential new small businesses, and savings for retirement, policymakers have cautioned.
Officials ranging from Federal Reserve Chairman Ben Bernanke to Treasury Secretary Jack Lew have joined Rohit Chopra, Consumer Financial Protection Bureau student loan ombudsman, in warning about the potential economic dangers associated with increasing student debt burdens.
"We've got a crisis in terms of college affordability and student debt," President Barack Obama said in August. "Our economy can't afford the trillion dollars in outstanding student loan debt, much of which may not get repaid because students don't have the capacity to pay it."
To Warren, the answer lies at the Education Department.
"This is really important -- the United States government should not be making a profit off the backs of people trying to get an education, and the Department of Education is one of the front-line places that we could make real changes in every part of what goes on in the student lending business," she said.
"It's tough enough in a world of rising college costs and mounting student loan debt for anyone to manage the cost of college," Warren added. "The Education Department needs to be on the side of students. Their job is to be a watchdog, not a lapdog."

Before You Go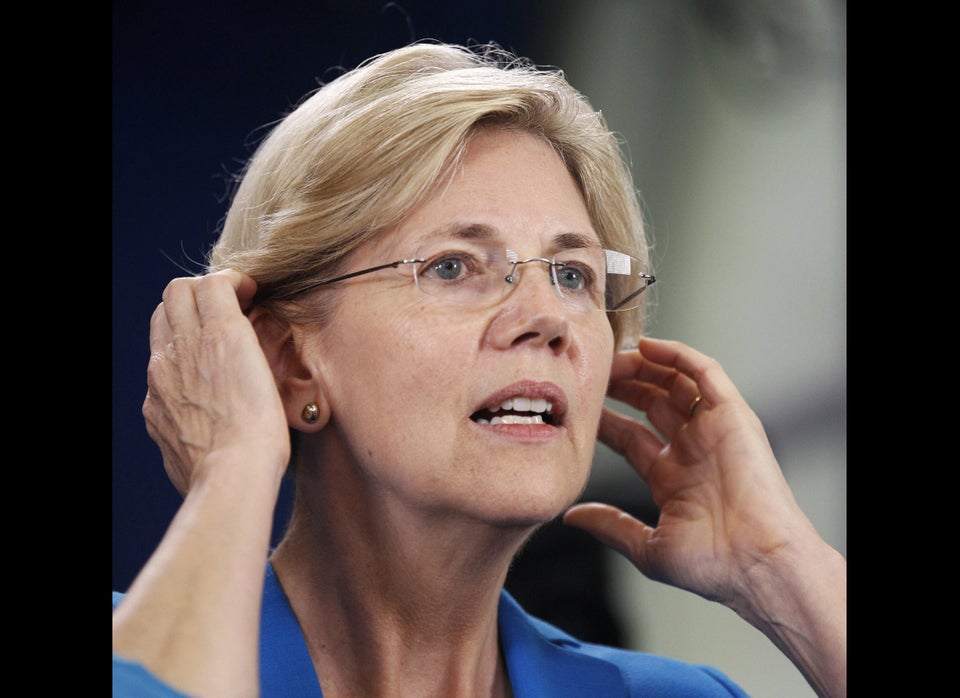 Elizabeth Warren
Popular in the Community