 Sen. Elizabeth Warren (D-Mass.) took on Attorney General Eric Holder's admission that some banks are too big for the Justice Department to prosecute, asserting that Holder's statement illustrates why the financial institutions should be held accountable.
"It has been almost five years since the financial crisis, but the big banks are still too big to fail," Warren said in a Wednesday statement. "That means they are subsidized by about $83 billion a year by American taxpayers and are still not being held fully accountable for breaking the law. Attorney General Holder's testimony that the biggest banks are too-big-to-jail shows once again that it is past time to end too-big-to-fail."
Earlier Wednesday, Holder testified before the Senate Judiciary Committee during a hearing on Justice Department oversight. During the hearing, Sen. Chuck Grassley (R-Iowa) asked Holder about the "slippery slope" of the "too big to jail" mentality in cases of bank prosecution.
"I am concerned that the size of some of these institutions becomes so large that it does become difficult for us to prosecute them when we are hit with indications that if we do prosecute — if we do bring a criminal charge — it will have a negative impact on the national economy, perhaps even the world economy," Holder said. "I think that is a function of the fact that some of these institutions have become too large."
The Huffington Post's Mark Gongloff reported:
Holder's comments don't come as a total surprise. His underlings had already made similar confessions to The New York Times last year, after they declined to prosecute HSBC for flagrant, years-long violations of money-laundering laws, out of fear that doing so would hurt the global economy. Lanny Breuer, formerly in charge of doling out the Justice Department's wrist slaps to banks, told Frontline as much in the documentary "The Untouchables," which aired in January.

Some observers have defended the Justice Department, suggesting that prosecuting law-breaking banks would amount to a death penalty that could upset the financial system and trigger another recession -- although nobody really knows if it would do any such thing. But by not prosecuting law-breaking banks, and confessing to its terror of prosecuting those banks, the Justice Department has waved a big checkered flag to the biggest banks to go ahead and break all of the laws they want.
Since entering office in January, Warren has made a splash on Capitol Hill as a member of the Senate Banking, Housing and Urban Affairs Committee. Last week, the freshman senator pressed Federal Reserve Chairman Ben Bernanke on whether the government would get tough on the "too big to fail" institutions.
"Big banks are getting a terrific break, and little banks are just getting smashed," Warren said.
Earlier in February, Warren took bank regulators to task over the lack of trials for Wall Street banks.
"There are district attorneys and United States attorneys out there every day squeezing ordinary citizens on sometimes very thin grounds and taking them to trial in order to make an example, as they put it," she said. "I'm really concerned that 'too big to fail' has become 'too big for trial.'"
Before You Go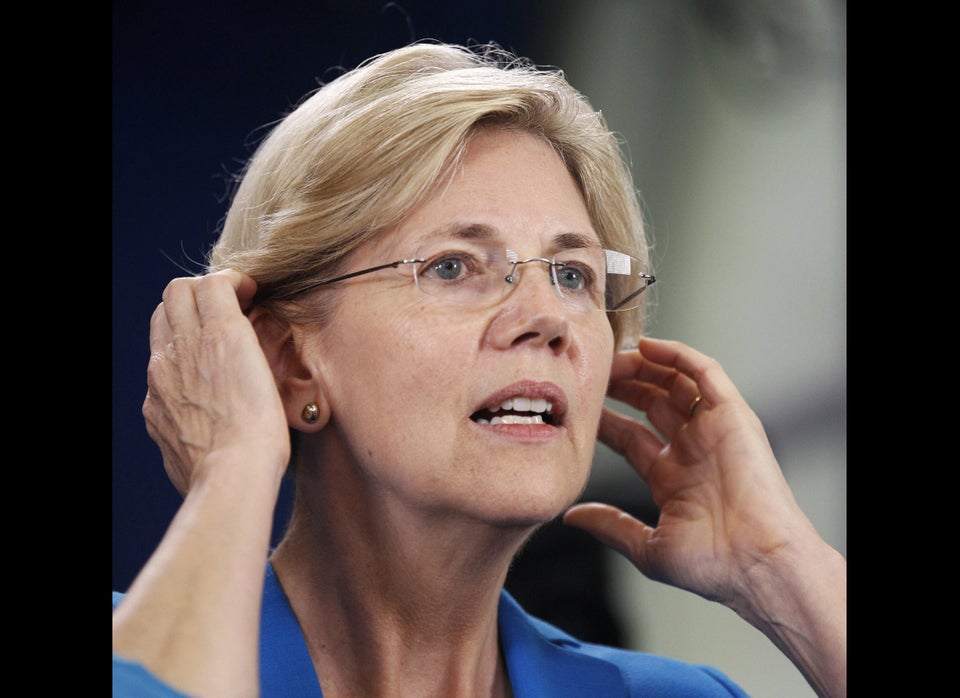 Elizabeth Warren
Popular in the Community