Sen. Elizabeth Warren (D-Mass.) on Tuesday rejected the notion that affordable housing mandates for Fannie Mae and Freddie Mac caused the financial crisis, five years after it began.
"While the crisis was massive and painful -- and its impact continues to weigh on middle-class families to this day -- its underlying cause was fairly clear," she said in remarks to the Mortgage Bankers Association's 100th Annual Convention & Expo in Washington. "The GSEs [government-sponsored enterprises] made significant mistakes -- mistakes that cost taxpayers dearly -- but those mistakes were not the underlying cause of the crisis."
"Although Fannie and Freddie purchased securities backed by subprime loans, and some of those purchases helped fulfill their affordable housing goals, the St. Louis Fed economists found that the housing goals had no impact -- no impact -- on either the number of subprime loans originated or the price of those loans in the private-label market," she said. "Affordable housing goals have been scapegoated by those who have been itching to get rid of the goals for a long time, but I think it's time to drop that red herring."
Warren blamed Fannie and Freddie's mistakes -- they have cost taxpayers $187 billion since being taken under government conservatorship in 2008 -- on trying to make increased profits to please shareholders.
The study Warren was referring to refuted a common conservative argument blaming the Carter-era Community Reinvestment Act for forcing Fannie and Freddie to buy shoddy mortgages in poor neighborhoods. "It was the federal government that pushed the subprime loans … that pushed the Community Reinvestment Act," said Rep. Michele Bachmann (R-Minn.) in a GOP primary debate during her presidential campaign, when asked who was to blame for the financial crisis.
However, the St. Louis Federal Reserve analyzed data in California and Florida -- two states hard-hit by the mortgage crisis -- and found that "the extensive purchases of risky private-label mortgage-backed securities by the GSEs were not due to affordable housing mandates."
Before You Go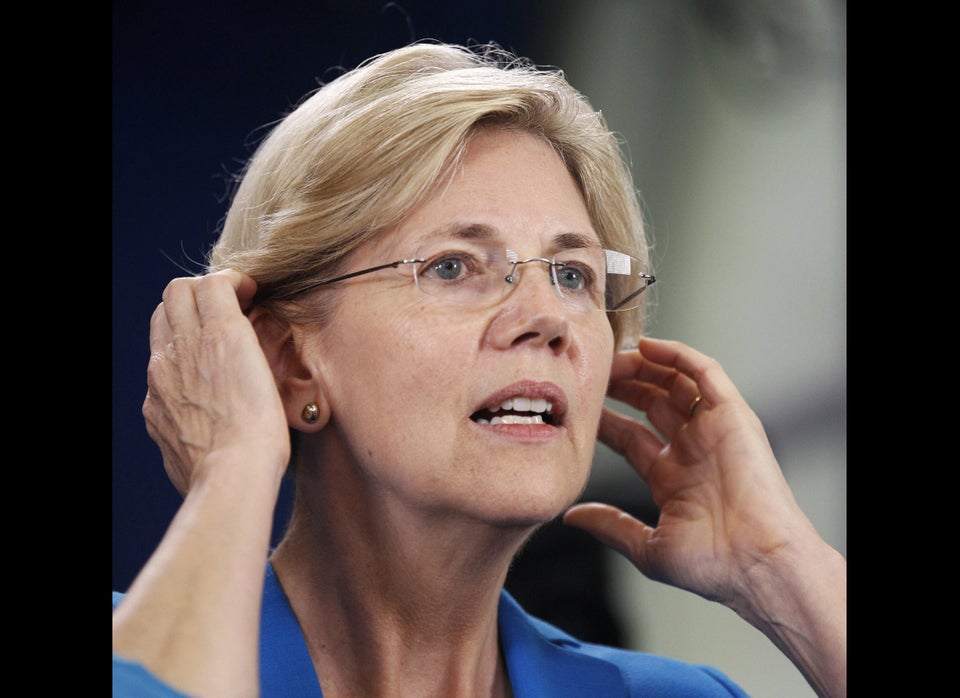 Elizabeth Warren
Popular in the Community