In a speech at an annual conference for the New America Foundation in Washington, Warren acknowledged these so-called "gig economy" jobs -- powered by independent contractors who set their own hours -- appeal to workers' sense of self-determination. But she warned that freedom currently comes at the expense of many other fundamental rights and protections.
"The much-touted virtues of flexibility, independence and creativity offered by gig work might be true for some workers under some conditions," she said, "but for many, the gig economy is simply the next step in a losing effort to build some economic security in a world where all the benefits are floating to the top 10 percent."
Warren stopped short of blaming these companies for their workers' ills, instead portraying them as fundamental problems that date back to the Industrial Revolution. Unfortunately, many current policies -- implemented in response to the Industrial Revolution -- are now obsolete.
The very fundamentals of what it means to be a worker in the economy are shifting, just like the industries that are themselves being upended. And, according to Warren, we should welcome the shift, so long as worker protections are positively disrupted as well:
In a healthy economy, disruption is inevitable. But disruption means it's time to adapt to changing circumstances, time for new businesses and old businesses to change, time to rethink the deal for employees, contract workers, and gig workers. Disruption creates the push to rethink the basic bargain for workers who produce much of the value in this economy.
"The gig economy didn't invent any of these problems," she explained. "The problems facing gig workers are much like the problems facing millions of other workers. An outdated employee benefits model makes it all but impossible for temporary workers, contract workers, part-time workers and workers in industries like retail or construction who switch jobs frequently to build any economic security."
To address those ills, the senator urged policymakers to "rethink the basic bargain between workers and companies." She argued in favor of strengthening the economic safety net to counter volatility in the workplace.
"I believe we start with one simple principle: all workers -- no matter when they work, where they work, who they work for, whether they pick tomatoes or build rocket ships–all workers should have some basic protections and be able to build some economic security for themselves and their families," she said. "No worker should fall through the cracks."
Warren highlighted three initiatives in particular: first, ensuring all who work contribute to Social Security; second, requiring catastrophe insurance for every worker; and third, providing all workers with paid leave.
"These three — Social Security, catastrophic insurance, and earned leave — create a safety net for income. Together they give families some protection in an ever-more-volatile work environment, and they help ensure that, after a lifetime of work, people will face their last years with dignity."
Note: The Huffington Post's Editor-in-Chief Arianna Huffington is a member of Uber's board of directors, and has recused herself from any involvement in the site's coverage of the company.
Related
Before You Go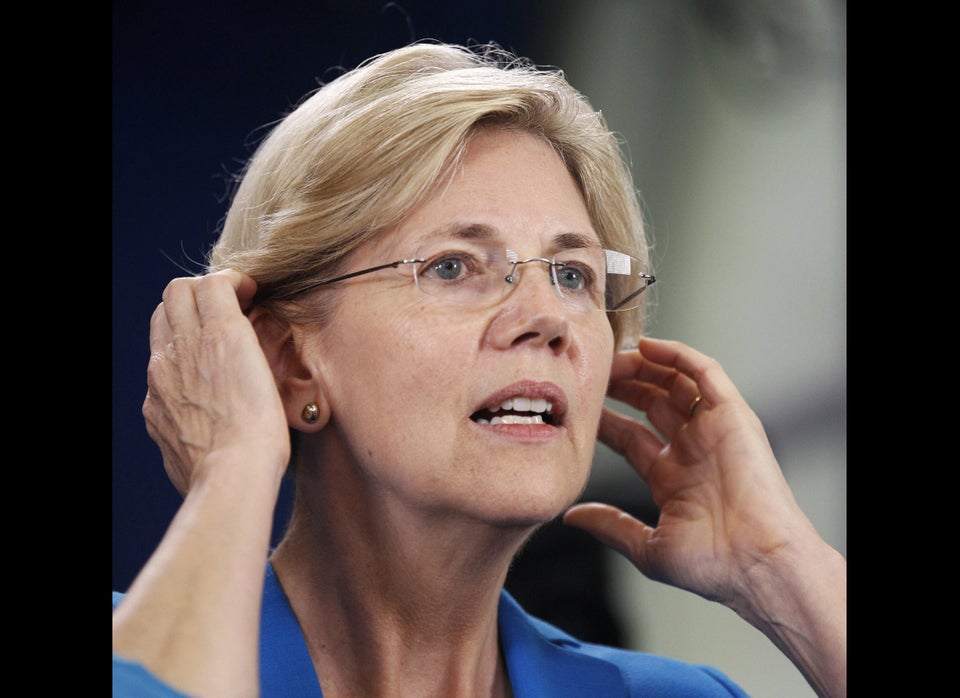 Elizabeth Warren