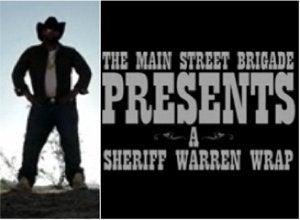 Elizabeth Warren, chair of the Congressional Oversight Panel and professor of law at Harvard University, is getting some eye-catching support in a progressive push for the bailout watchdog to lead a new consumer financial protection agency.
In a new western-themed music video from Main Street Brigade, Warren is hailed as "the new sheriff." The spot highlights her deep credentials and makes the case for why she should be the Obama administration's pick to head the recently-established CFPA.
A Time Magazine cover story published in May lauded Warren as one of "the new sheriffs of Wall Street."
Warren was the first to envision creating a bureau specifically aimed at protecting consumers from predatory lending practices.
Her candidacy to lead the new body has been endorsed by Americans for Financial Reform, a coalition of 250 organizations long campaigning for legislation aimed at bringing new rules for the financial system. According to AFR, she "has shown a steadfast and tireless commitment to protecting consumers throughout her distinguished career and is without question the best candidate."
Related
Popular in the Community