By Amanda Becker and Jeff Mason
WASHINGTON, April 2 (Reuters) - The race for the Democratic nomination in the 2016 U.S. presidential election is turning into a battle of ideas between a woman who has not yet said she is running and another who insists she won't.
Hillary Clinton is expected to launch her White House bid later this month, while Elizabeth Warren, the senator known for her fiery anti-Wall Street rhetoric, repeated this week that she is not seeking the Democratic nomination.
But she and her supporters have vowed to make sure that populist economic ideas feature prominently on Clinton's agenda should the former secretary of state be the party's nominee.
Warren's backers are already fanning out in the early-voting states of Iowa and New Hampshire to push Clinton to shift toward economic populism and away from the pro-business policies of her husband, former President Bill Clinton.
Activists told Reuters they plan to show up at town halls and rallies to publicly call on Clinton to adopt policies such as breaking up big banks and expanding the Social Security retirement program. (Graphic: http://reut.rs/1Dw6iwc)
"What we are trying to do is incentivize Hillary Clinton and anyone else who may chose to run for president to campaign on many of the economic populist issues that Elizabeth Warren and others have championed," said Adam Green of the Progressive Change Campaign Committee, a grassroots pro-Warren group.
Warren vowed on MSNBC on Wednesday to press Clinton - and any other candidates - to tackle issues such as student loan affordability and stricter oversight of Wall Street.
"I'm going to push everybody. Do I not look like I'm going to push?" said Warren, whose stark critiques of big business have endeared her to her party's left wing.
But comments like that rile Clinton supporters, who bristle at the notion that the former first lady needs to hew to Warren's message in order to prove her populist credentials.
Neera Tanden, who served as policy adviser to Clinton's 2008 campaign, said Clinton had embraced the fight for economic fairness "long before" Warren.
For example, Clinton was the first to call for regulation of subprime mortgages in the midst of the 2008 financial crisis, Tanden said.
Bill Daley, who served as President Barack Obama's chief of staff and commerce secretary under Bill Clinton, was more blunt in an interview with Reuters.
"I think she's as much jumping on the band wagon as anything, as opposed to driving the bus," Daley said of Warren.

Clinton, the overwhelming favorite for the Democratic nomination, has yet to spell out specifics of her economic agenda. During her failed 2008 White House bid, Clinton surrounded herself with centrists from Bill Clinton's administration, such as investment banker Roger Altman, and progressives like Tanden, now head of the Center for American Progress think tank in Washington.
Speaking at a CAP panel with Tanden last month, Clinton gave a nod to economic populism by talking of the importance of addressing inequality, which has been on the rise since the 1990s, when Bill Clinton was president.
But the former U.S. senator from New York has said little about how she would approach Wall Street regulation, nor has she weighed in on whether she would expand programs such as Social Security, an idea that is viewed warily by Democratic deficit hawks.
The pressure from Warren is likely to loom over Clinton's campaign. Ignoring Warren and her supporters could risk alienating progressives in the Democratic party whose energy and enthusiasm Clinton needs to launch a successful White House bid.
Still, if Clinton moves too far left, she could alienate wealthy Democratic donors and independent voters who are unenthusiastic about Warren and would be turned off by an economic message that emphasizes class warfare.
Robert Reich, who served as Bill Clinton's labor secretary and has urged Warren to run for president, said he was concerned that without a challenger, Clinton might not feel as strongly inclined to embrace a progressive economic agenda.
"I think the real question is: will she, if she feels no pressure to do so?" Reich said. (Additional reporting by Emily Stephenson, editing by Caren Bohan and Ross Colvin)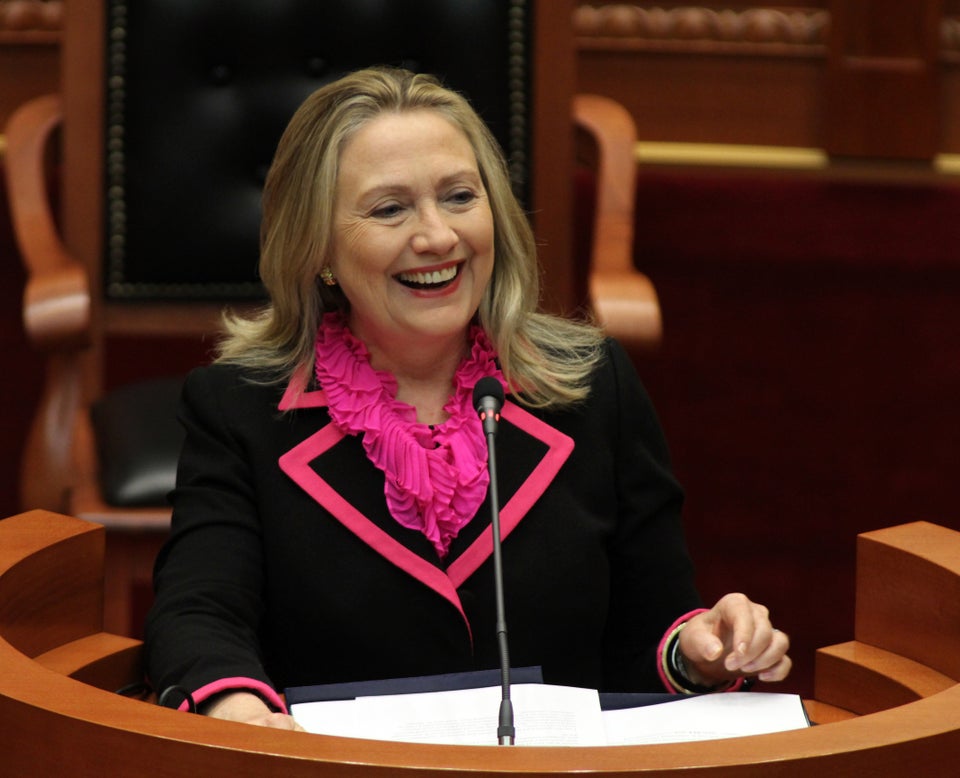 Which Women Might Run In 2016?