Sen. Elizabeth Warren unloaded on bank regulators Thursday about the fact that British bank HSBC is still doing business in the U.S., with no criminal charges filed against it, despite confessing to what one regulator called "egregious" money laundering violations.
Defenders of the Justice Department say that a criminal conviction could have been a death penalty for the bank, causing widespread damage to the economy. Warren wanted to know why the death penalty wasn't warranted in this case.
"They did it over and over and over again across a period of years. And they were caught doing it, warned not to do it and kept right on doing it, and evidently making profits doing it," Warren said of HSBC. "How many billions of dollars do you have to launder for drug lords and how many economic sanctions do you have to violate before someone will consider shutting down a financial institution like this?"
The regulator she was questioning, David Cohen, the Treasury Department's undersecretary for terrorism and financial intelligence, repeatedly refused to answer the question. Like the other regulators at the hearing, he said that his department has no authority to shut down a bank unless the Justice Department -- not represented at the hearing -- convicts the bank of a crime. He said that Treasury had come down as hard as possible on HSBC. But he wouldn't answer Warren's question about when a bank deserves to be shut down in the U.S.
"You sit in Treasury and you try to enforce these laws, and I've read all of your testimony and you tell me how vigorously you want to enforce these laws, but you have no opinion on when it is that a bank should be shut down for money laundering?" Warren finally asked. "Not even an opinion?"
Another regulator, Fed Governor Jerome Powell, said closing a bank is appropriate when that bank has been convicted of a crime. But he also said that only the Justice Department has the authority to prosecute a bank for a crime.
The regulators said they did answer Justice Department questions about the potential repercussions of convicting HSBC, but offered no opinion about whether the Justice Department should do so.
"If you're caught with an ounce of cocaine, the chances are good you're gonna go to jail. If it happens repeatedly, you may go to jail for the rest of your life," Warren said. "But evidently if you launder nearly a billion dollars for drug cartels and violate our international sanctions, your company pays a fine and you go home and sleep in your bed at night -- every single individual associated with this. And I think that's fundamentally wrong."
Before You Go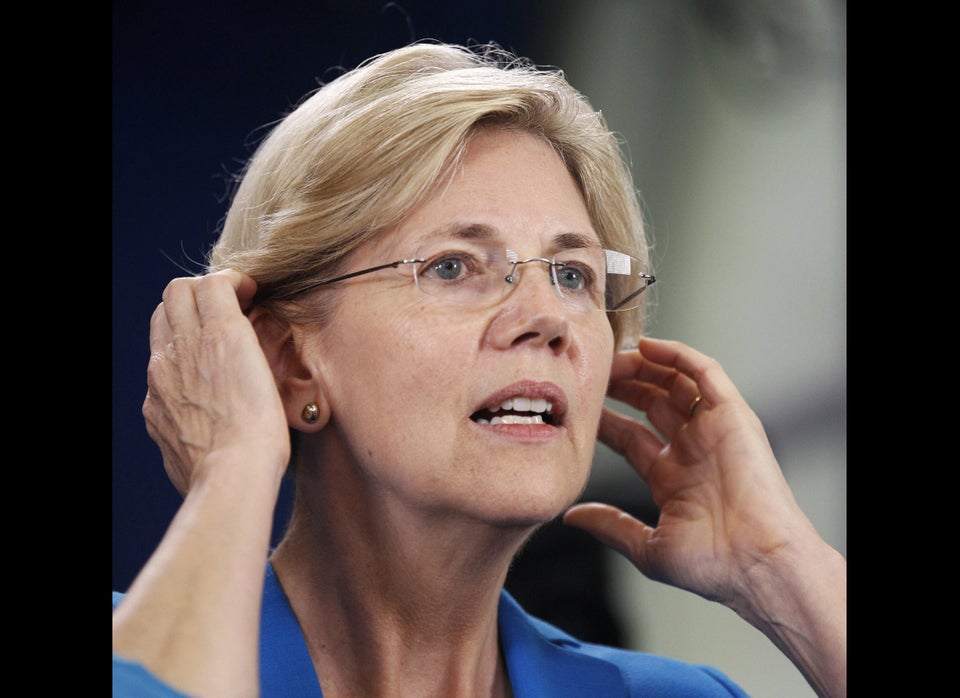 Elizabeth Warren
Popular in the Community