"I would like to ask you, on behalf of many, many, many ... Americans, to reconsider running for president of the United States. There's not many people, politically speaking, that are willing to take on the battles that you are specifically, whether it's ... student debt to the insidious and predatory practices of the banks," the Oscar-nominated actor said in a taped message for the senator.
While Warren didn't change her position on starting up a 2016 ticket, she did explain to hosts Roy Sekoff and Marc Lamont Hill how she plans to improve policies from her seat in the Senate, and it's clear the A Fighting Chance author doesn't want to hesitate for a second.
"We can't wait. This is about building a future," Warren said.
Before You Go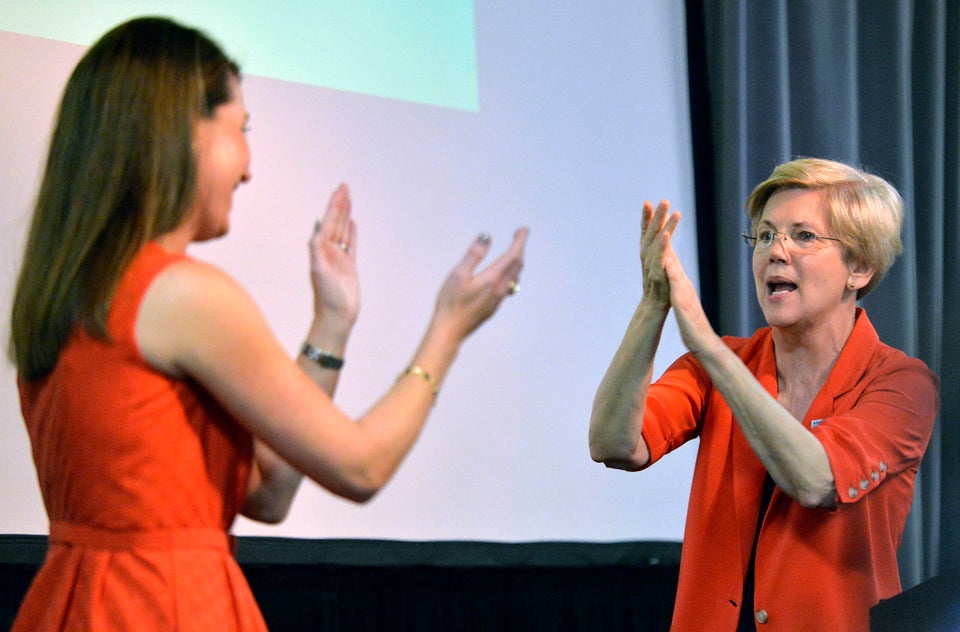 The Faces of Elizabeth Warren
Popular in the Community