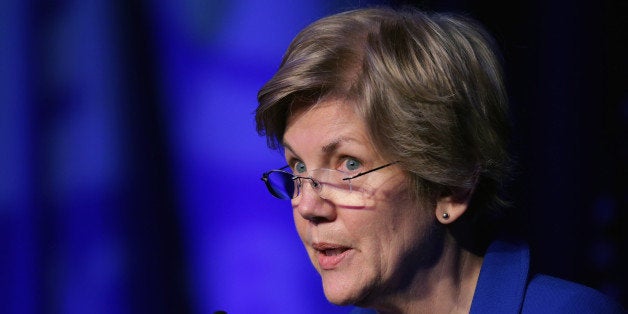 WASHINGTON -- Sen. Elizabeth Warren (D-Mass.) sent a letter to Securities and Exchange Commission Chair Mary Jo White on Tuesday, criticizing White's leadership as "extremely disappointing," and accusing the regulator of "misleading" her about a rule on CEO pay.
Warren said White has broken multiple promises to impose tougher penalties against corporate wrongdoers that White made to senators during her 2013 confirmation process.
"You have now been SEC Chair for over two years, and to date, your leadership of the Commission has been extremely disappointing," Warren wrote. "I am disappointed by the significant gap between the promises you made during and shortly after your confirmation and your performance as SEC Chair."
"I am very proud of the agency's achievements under my leadership, including our record year in enforcement and the Commission's efforts in advancing more than 30 congressionally mandated rulemakings and other transformative policy initiatives to protect investors and strengthen our markets," White said in a written statement provided to The Huffington Post. "Senator Warren's mischaracterization of my statements and the agency's accomplishments is unfortunate."
Under White's tenure, the SEC has routinely granted waivers to companies that have been found guilty of fraud or that have been sanctioned by regulators for serious abuses. Those waivers have undermined automatic sanctions for companies that break rules, including additional scrutiny for securities offerings, and expanded liability for fraud for false statements from executives.
Even firms that repeatedly settle violations with the Department of Justice have been granted SEC waivers. The most notorious are big Wall Street banks, which Warren has been particularly critical of during her Senate career. White was a corporate lawyer at Debevoise & Plimpton, where her clients included Bank of America, before heading the SEC.
Warren notes in her letter that White repeatedly vowed to beef up enforcement efforts during her confirmation, making promises about waivers and other issues that don't square with her record at the SEC. But Warren's harshest critique detailed a meeting with White in which she said White didn't tell the truth about a key CEO pay rule.
You and I met personally on Wednesday, May 21, 2015, to discuss these issues. At that meeting, however, you said little that indicated that you would be changing your practices at the SEC.

Even worse, at that same meeting, you provided me with what appeared to be misleading information about the timing of new CEO pay disclosure rules that was contradicted by an Office of Management and Budget (OMB) publication released that very same day. My questions and your answers at that meeting were both clear; there could not have been a misunderstanding, and I am perplexed as to how and why you would have provided me with this misinformation.
The SEC has been slow-walking the CEO pay rule, mandated by the 2010 Wall Street reform law, for years. The rule would require companies to disclose the ratio of pay for a median worker to that of its CEO. While the SEC finalized a proposal in September 2013, it has taken no action since, despite repeated calls from Senate Democrats for the agency to simply enact its own rule.
Democrats in both chambers of Congress have been taking the SEC to task over its loose waiver policies for years, as well. But the waivers have continued to flow. In late May, five major banks -- Royal Bank of Scotland, UBS, JPMorgan Chase, Barclays and Citigroup -- pleaded guilty to felonies for conspiring to rig prices. The SEC waived every automatic penalty that could have set in against the banks, as Alexis Goldstein noted at Bull Market.
SEC Commissioner Kara Stein, who voted against granting most of those waivers, issued a dissent, saying the agency "has effectively rendered criminal convictions of financial institutions largely symbolic."
An SEC official told HuffPost that the agency does plan to complete its rule faster than the OMB timeline. Agencies frequently blow through the deadlines proposed by OMB, rather than speed through them months in advance. OMB had placed an April 2016 deadline on the rule, while White had committed to implementing it by the fall.
Campaign finance watchdogs have also bemoaned White's decision to abandon a plan to require corporations to disclose political spending.
"You have not been the strong leader that many hoped for -- and that you promised to be," Warren wrote.
White House press secretary Josh Earnest later defended White against Warren's criticisms. He kept his comments vague, though, because the SEC is an independent regulatory agency.

"The reason the president appointed her is because she has a strong track record both as a lawyer in the private sector but also as the U.S. attorney for the Southern District of New York," Earnest said in his Tuesday briefing. "The president does continue to believe she is the right person for the job."
This piece has been updated to include comments from Josh Earnest and Mary Jo White.
Before You Go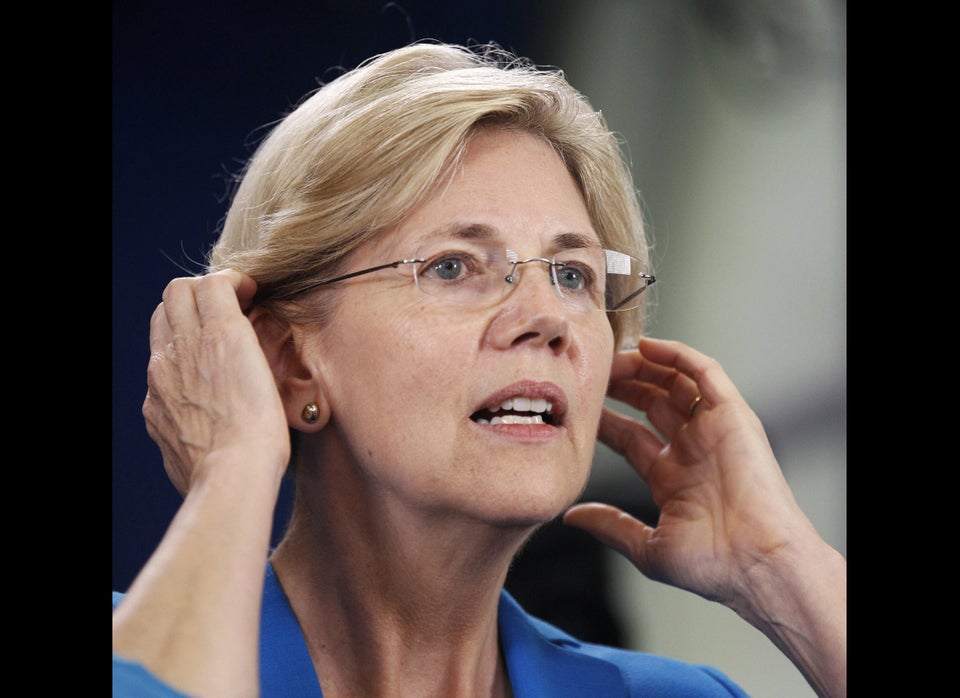 Elizabeth Warren
Popular in the Community