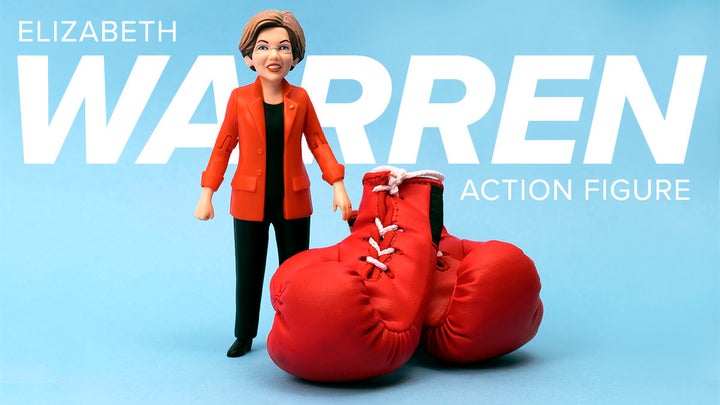 Calling all Elizabeth Warren fans: the Massachusetts state Senator could soon have her very own action figure and it looks pretty damn awesome.
A Kickstarter campaign to fund an Elizabeth Warren action figure went live Tuesday afternoon featuring a six-inch Warren in a black and red pantsuit. The Kickstarter campaign has to raise $15,000 in order for the Warren action figure to go into production.
Jason Feinberg, the CEO and Creative Director of FCTRY, told HuffPost they chose Warren as their next action figure because she is by far "the most exciting character" to work on right now.
"The moment Mitch McConnell spoke the words, 'Nevertheless, she persisted,' we knew Liz had to be our next figure," Feinberg told HuffPost. "Elizabeth Warren is a relentless fighter and it reinvigorated us to see her go toe-to-toe with the Republicans at a time when we personally were still shell-shocked."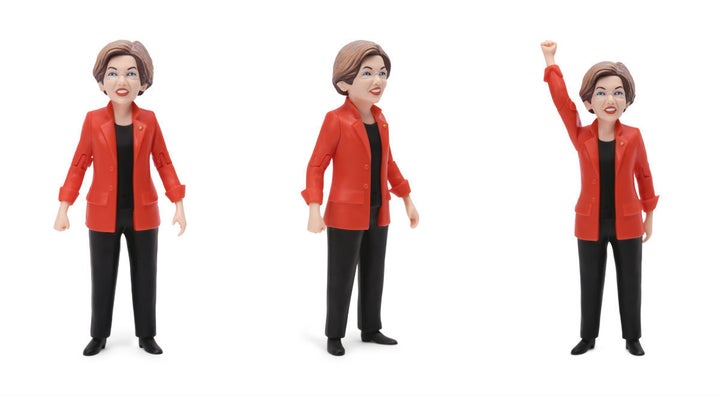 Feinberg said his company was shocked when Trump won the U.S. presidency on Election Day. "Going into making [Trump's action figure], we thought it was going to be a harmless, short-term joke," he said. "Like everyone else, we got thrown for a loop on Election Day and it left us selling Trumps when we were supposed to be selling Hillaries, which was just a huge bummer."
Most of the profit from FCTRY's political action figures are donated to the ACLU or other progressive organizations. Feinberg said Warren's action figure will be no different: All proceeds from Warren's political action figure will go to Emily's List, a non-profit with mission is to help elect pro-choice Democratic women to office.
"We heard a number of stories around Election Day about what our Action Figures meant to young kids, especially young girls," Feinberg added. "We don't want to get ahead of ourselves, but we're hoping that seeing Warren, Obama, Hillary, and Bernie as accessible toy heroes will inspire kids during a time that must be awfully confusing for them."
Scroll below to see a few pictures of Warren's badass action figure.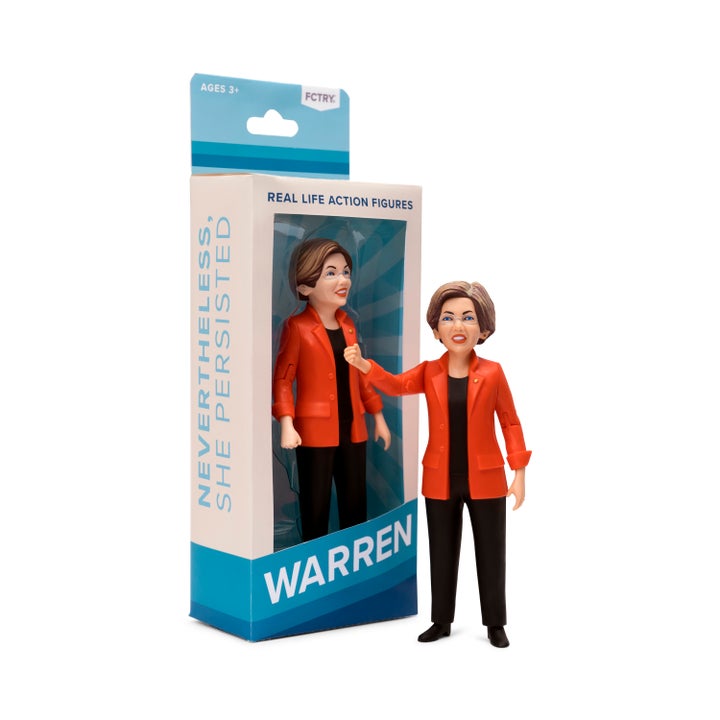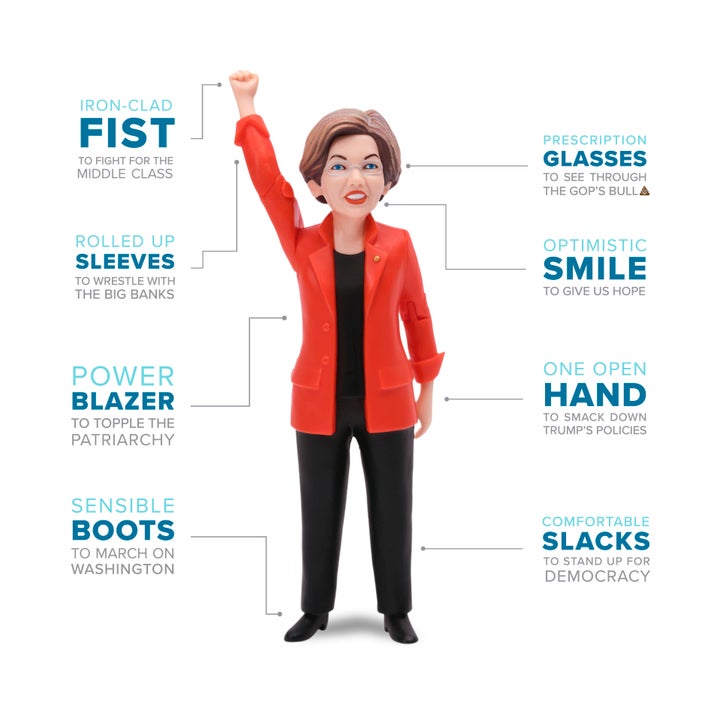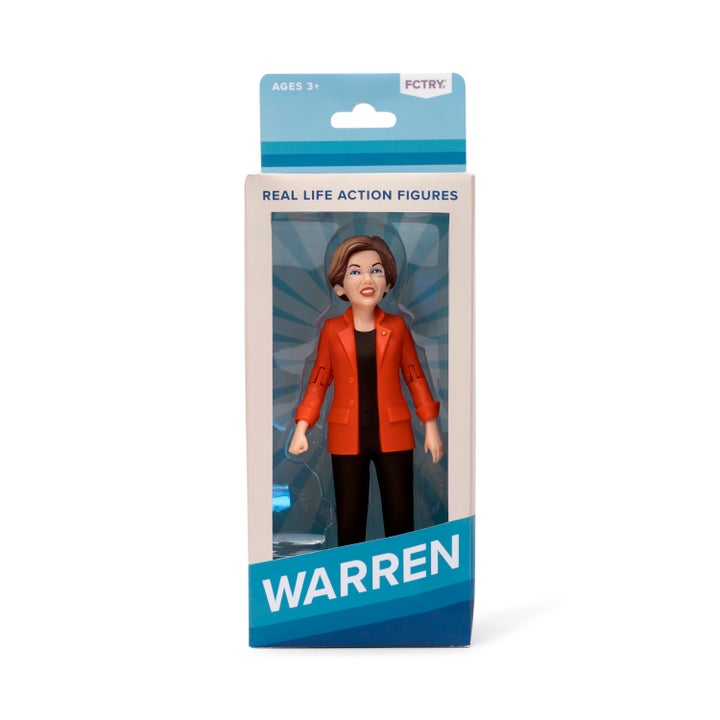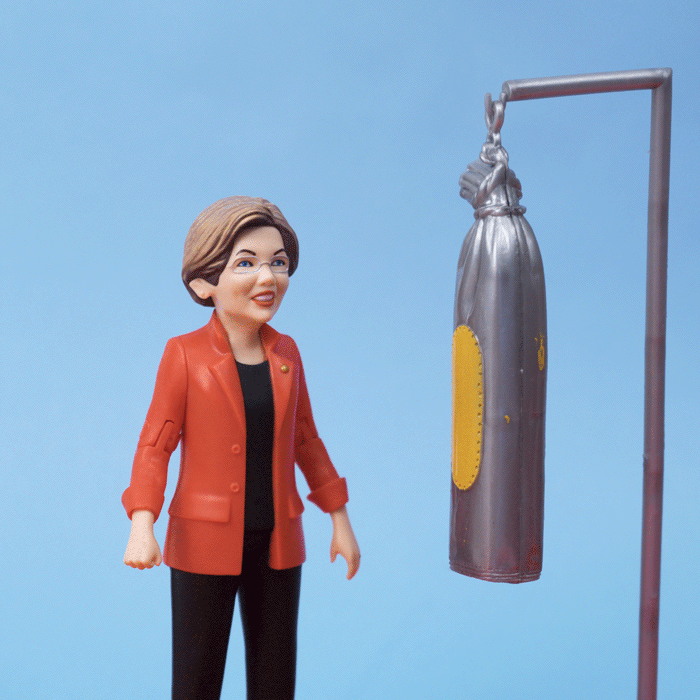 Head over to FCTRY's Kickstarter to read more about their Elizabeth Warren action figure.
Support HuffPost
The Stakes Have Never Been Higher
Popular in the Community