Senate Majority Leader Mitch McConnell (R-Ky.) rose on Tuesday and objected to a speech Sen. Elizabeth Warren (D-Mass.) was giving in opposition to the nomination of Sen. Jeff Sessions (R-Ala.) as attorney general.
McConnell took particular issue with Warren as she quoted a letter written by Coretta Scott King, Martin Luther King Jr.'s widow, when Sessions was under consideration for a federal judgeship in 1986.
McConnell invoked the little-used Rule XIX, which says that "No Senator in debate shall, directly or indirectly, by any form of words impute to another Senator or to other Senators any conduct or motive unworthy or unbecoming a Senator." King's letter argues that, during Sessions' time as a prosecutor in Alabama, "Mr. Sessions has used the awesome power of his office to chill the free exercise of the vote by black citizens." It was that portion of the letter that McConnell read back to the presiding officer, arguing that it was over the line.
The Republican presiding in the chair, Sen. Steve Daines of Montana, agreed with McConnell, ruling her in violation of the order and forcing her to sit down.
"I am surprised that the words of Coretta Scott King are not suitable for debate in the United States Senate," Warren replied.
A vote was then held on Warren's appeal of the ruling of the chair, and Republicans prevailed. Under the rules, she would be barred from speaking during the remaining 30 hours of the Sessions debate.
Democrats then asked that, notwithstanding the ruling of the chair, her speaking privileges be restored, and McConnell called for a vote on the request.
"Sen. Warren was giving a lengthy speech. She had appeared to violate the rule. She was warned. She was given an explanation," McConnell said later. "Nevertheless, she persisted."
Overnight, the phrase became a rallying cry on social media, with people posting pictures and stories of other famous women who continued fighting in the face of discrimination or being silenced.
Watch a clip of the exchange above.
"It's a sad day in America when the words of Martin Luther King Jr.'s widow are not allowed on the floor of the United States Senate," Donna Brazile, interim chairwoman of the Democratic National Committee, said after the vote to silence Warren. "Let Elizabeth Warren speak. The American people deserve to hear how Jeff Sessions is an extremist who will be a rubber stamp for this out-of-control Trump presidency."
The Congressional Black Caucus said that McConnell's actions were "disgusting & disgraceful."
Others weighed in on Twitter with a #letlizspeak hashtag.
Warren's speech was part of an effort by Democrats to hold the Senate floor for 24 hours in protest of Sessions' nomination, as they did Monday night ahead of Betsy DeVos' confirmation as education secretary.
The Senate was set to vote on Sessions' confirmation Wednesday.
Republicans gave up their blockade of the words of the civil rights icon's widow that morning, without fanfare or explanation.
It ended meekly when Sens. Sherrod Brown (D-Ohio) and Tom Udall (D-N.M.) took to the floor and read the letter.
Udall went first, arguing that Coretta Scott King's words "must be included."
"It was the judgment of Coretta Scott King, widow of slain civil rights leader Martin Luther King, that [Sessions] used the office of the United States attorney for Alabama to, quote, these are Coretta Scott King's words, 'chill the free exercise of the vote by black citizens.' End quote. That was her opinion at the time," Udall said.
"It's a sad day for democracy when the words of Coretta Scott King are not allowed on the floor of the United States Senate. I'd like to share those words with you today in their entirety," said Brown, not long after Udall did the same.
With Sen. Tom Cotton (R-Ark.) presiding, no one objected as McConnell did Tuesday night.
This post has been updated with McConnell's comments later Tuesday and Wednesday's readings of the letter.
Before You Go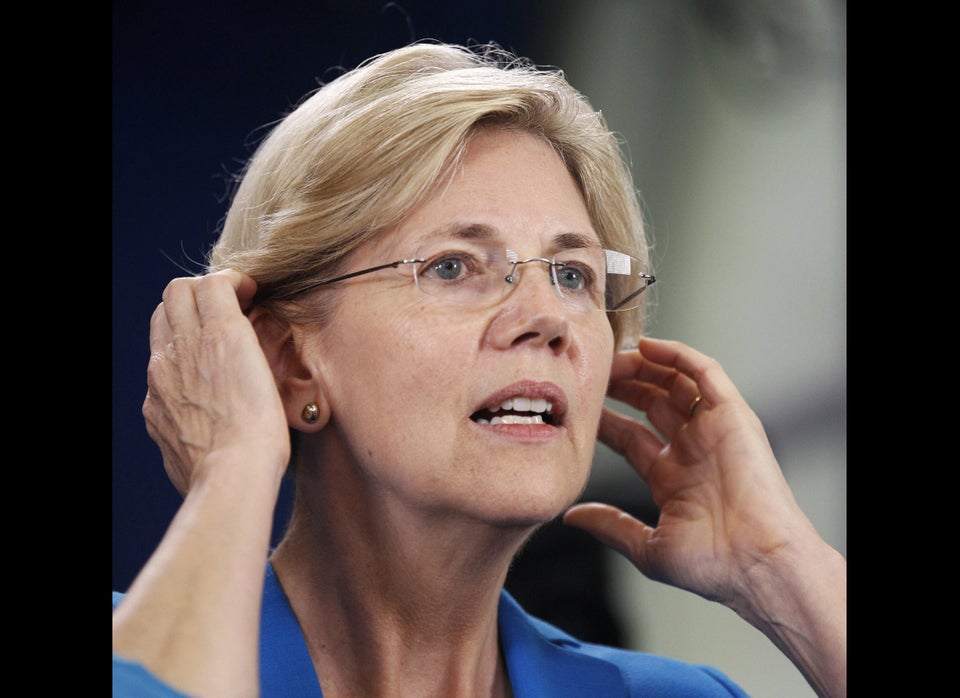 Elizabeth Warren
Popular in the Community