During the confirmation process of then-Sen. Jeff Sessions (R-Ala.), now President Donald Trump's attorney general, Warren read a 1986 letter from Coretta Scott King that criticized Sessions, drawing the ire of McConnell, who then barred her from the floor.
"I think what was really going on is people knew there's a problem with having Jeff Sessions as Attorney General of the United States," Warren said.
But she noted that four of her male colleagues — Sens. Bernie Sanders (I-Vt.), Sherrod Brown (D-Ohio), Jeff Merkley (D-Ore.) and Tom Udall (D-N.M.) — were allowed to read the letter on the Senate floor the following morning.
"All I can say is, the next day, four men stood up and read exactly the same letter, and they all got to finish," she said.
"I've spoken to him, but he has not spoken to me," she said. "I say hello to Mitch every chance I get, and he turns his head."
McConnell, who used an obscure Senate rule to remove Warren from the floor, admonished her by saying: "She was warned. She was given an explanation. Nevertheless, she persisted."
The line soon became a rallying call in protests against Trump.
"This isn't about the election in four years. This is about what happens this week," she said on Sunday.
Warren told CBS that she had been studying Trump and his businesses for years, which included watching his reality show "The Apprentice."
"I actually watched 'The Apprentice' for a couple of seasons," she said. "It was an interesting show, the first season. By the second season, I kind of got tired of it. Sort of the same old shtick."
"Eh. He was the shtick!" she added.
Before You Go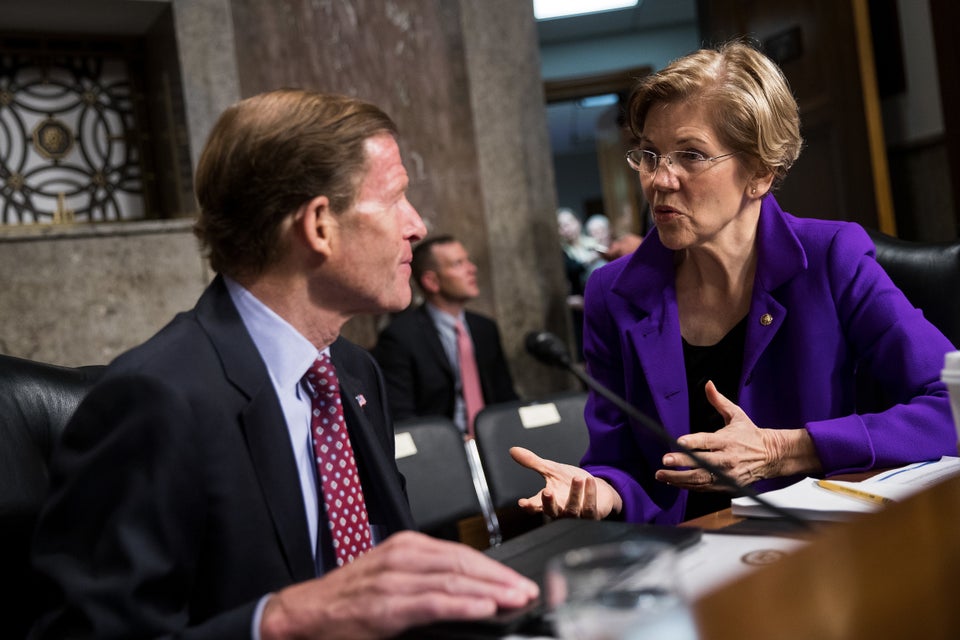 2017 Scenes From Congress & Capitol Hill
Popular in the Community