WASHINGTON -- Sen. Elizabeth Warren (D-Mass.) lambasted Senate Minority Leader Mitch McConnell (R-Ky.) Wednesday for his refusal to help students carrying heavy debts, criticizing McConnell's suggestion that students should just consider cheaper colleges if they're not wealthy enough to go to the most expensive schools.
At a town hall event in Buckner, Kentucky last week, an attendee asked McConnell how he believes the government can help alleviate student debt. McConnell replied that it is not the government's role to forgive "obligations that have been voluntarily incurred."
"Not everybody needs to go to Yale," McConnell said, before going on to tout the benefits of for-profit education, which often leaves students mired in even more debt and unable to find decent jobs.
Speaking at Make Progress, an annual gathering of young progressive activists and student leaders held on Wednesday, Warren hit back.
"Mitch McConnell believes that when it comes to a choice between protecting tax loopholes for billionaires or reducing student loan interest rates, he will work to protect every last dollar of every last tax loophole," said Warren. "And then he tells students to dream a little smaller, to do with less and give up a little sooner."
"His vision for America is that no one reaches higher than they can already afford," she added.
Warren has made student debt her signature issue, part of her larger emphasis on income inequality. Earlier this year, she introduced a bill that would have enabled millions of people to refinance their student debt, and would have raised taxes on the wealthiest Americans to offset that cost. McConnell, who mocked the bill as "a show vote," led a filibuster that ultimately torpedoed the bill in the Senate.
The failure of that bill appears to have fueled Warren's antagonism toward McConnell. As political retribution, she recently campaigned for Kentucky Secretary of State Alison Lundergan Grimes (D), McConnell's challenger in the November midterm elections. At an event at the University of Louisville on June 29, Warren and Grimes both attacked McConnell for being out of touch with the needs of Kentucky students.
On Wednesday, Warren urged students to tell McConnell and the 37 other senators who voted against her bill to prioritize students' concerns, arguing that lawmakers are pitting America's wealthiest citizens against young people seeking an education.
"This one really does boil down to three words: billionaires or students," said Warren. "Which way is this country going?"
Before You Go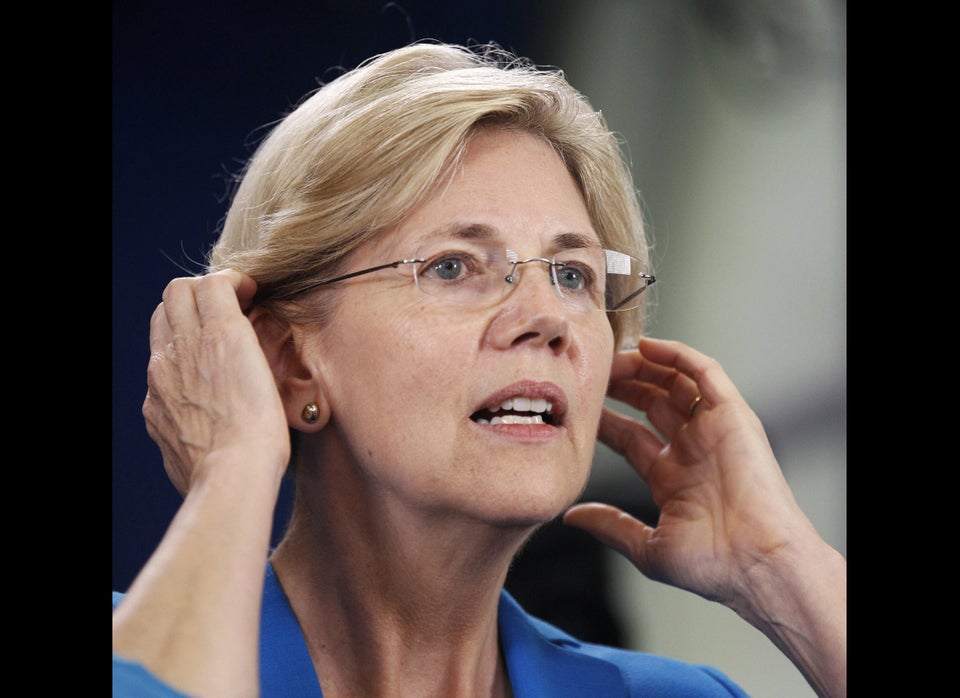 Elizabeth Warren
Popular in the Community