McConnell cut Warren off in February as she tried to read a letter from Coretta Scott King during a speech on the Senate floor, explaining her opposition to Jeff Session's nomination to be attorney general. McConnell invoked a little-used rule that blocks senators "by any form of words impute to another Senator or to other Senators any conduct or motive unworthy or unbecoming a Senator."
Even though Sessions was eventually confirmed and two months have passed since the incident, the relationship between the two senators still remains frosty.
"I've spoken to him, but he has not spoken to me," Warren told the Globe in an interview published Saturday. "I say hello to Mitch every chance I get, and he turns his head."
But Don Stewart, a spokesman for McConnell, said he couldn't comment on Warren's claims. "I've never witnessed that and have never seen her approach him so I'm afraid I can't be much help," he said.
After the February incident, McConnell said that Warren had been warned she could be cut off.
"Sen. Warren was giving a lengthy speech. She had appeared to violate the rule. She was warned. She was given an explanation," McConnell said. "Nevertheless, she persisted." The latter phrase immediately took off on social media as a progressive rallying cry.
Warren's interview with the Globe came as she promoted her new book, This Is Our Fight. In the book, Warren, frequently mentioned as a Democratic candidate for the White House, says she considered running for president in 2016, but decided not to after her husband told her that the campaign would be worse than her 2012 run for Senate.
This article has been updated with comment from Stewart.
Before You Go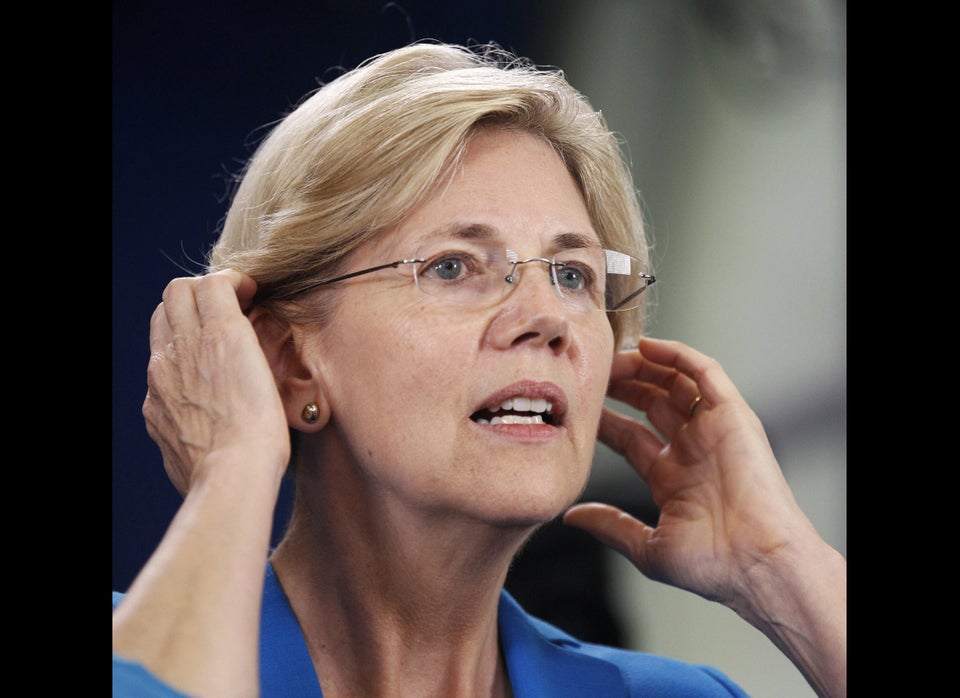 Elizabeth Warren
Popular in the Community