Sen. Elizabeth Warren (D-Mass.) praised the Consumer Financial Protection Bureau's new slate of mortgage rules on Tuesday, saying they will curb shady practices aimed at "tricking and trapping people" into unaffordable loans.
The rules "will force mortgage lenders and servicers to compete by offering better rates and better customer service," Warren said on the Senate floor, adding, "Our whole economy will be safer. Not completely safe, but with a new cop on the beat, it will be safer."
The CFPB is Warren's brainchild. President Barack Obama tapped her to help establish the agency after it was created by the 2010 Dodd-Frank financial reform law.
The rules, which take effect Friday, will bar a host of abusive practices in the mortgage lending, loan collection and foreclosure processes. Last year, major banks agreed to a multibillion-dollar settlement over such foreclosure improprieties as the use of fabricated documents and forged signatures to evict homeowners.
Under the CFPB rules, banks that collect loan payments will be barred from initiating a foreclosure until a borrower is at least 120 days delinquent on his or her loan. Lenders must also determine that borrowers have the ability to repay a mortgage before issuing a loan, and mortgage brokers will be prohibited from receiving kickbacks for steering customers into higher-cost loans.
"The CFPB's new rules will prohibit this sort of under-the-table dealing and protect consumers from being tricked by people they think they can trust," Warren said.
The new rules do not go as far as some consumer advocates wished. They do not, for instance, require banks to implement loan modifications with borrowers who fall behind, even when the value of the loan to the bank or investors would be maximized by cutting the borrower a break.
Warren acknowledged that the rules are not perfect and criticized the expansion of big banks in the half-dozen years since the financial crash. "Even today, the too-big-to-fail banks that nearly crashed the global economy in 2008 are nearly 40 percent bigger than they were back then," she said.
Nevertheless, Warren said the new mortgage standards "will make a real difference for millions of families who own, or who hope to own, their own home" and "show once again that government can fix problems."
Before You Go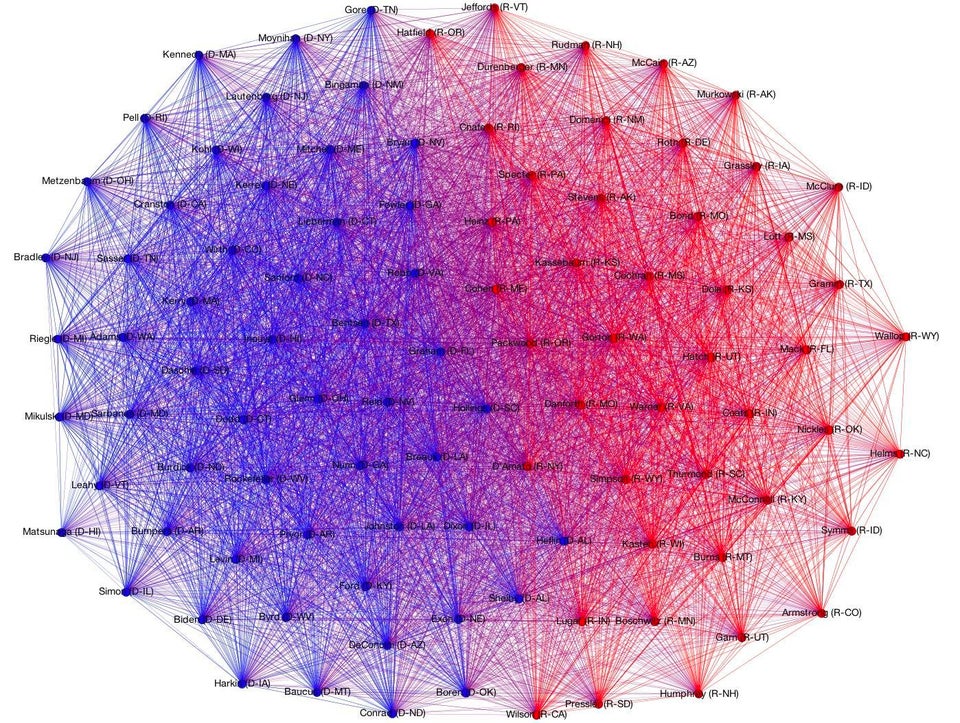 Senate Polarization, 1989-2013
Popular in the Community