"We don't know who is going to have the next big idea in this country, but we're pretty sure they're going to need to get online to do it," Warren wrote on her Facebook page Wednesday. "Reports that the FCC may gut net neutrality are disturbing, and would be just one more way the playing field is tilted for the rich and powerful who have already made it."
Last week the FCC announced that it was essentially backing down on plans to force big internet providers to treat everybody alike in their access to internet users. Under the FCC's new position, big data sources like Netflix could be forced to pay for access to customers of ISPs like Verizon.
Warren's voice is the latest to join a chorus of Democratic lawmakers like Sen. Al Franken (D-Minn.) who aren't happy with the FCC proposal, which represents a reversal from President Barack Obama's previous position on net neutrality. But her statement goes a bit further in tying the potential end of net neutrality to her trademark theme of an America rigged against the middle class and for big business.
FCC Chairman Tom Wheeler claimed in a blog post last week that the critics of the FCC's new stance were "misinformed."
Critics of the agency argue it could do far more to enforce net neutrality. One option would be to essentially treat internet companies as "common carriers" like telephone companies, reclassifying them under a different area of the agency's powers. But a move like that could face a court challenge.
"Our regulators already have all the tools they need to protect a free and open Internet -- where a handful of companies cannot block or filter or charge access fees for what we do online," Warren said in her statement, apparently hinting at that power. "They should stand up and use them."
CORRECTION: A previous version of this story stated incorrectly that FCC Chairman Tom Wheeler once served as the CEO of Comcast. Wheeler was president and CEO of the National Cable Television Association from 1979-84 and president and CEO of the Cellular Telecommunications and Internet Association from 1992-2004.
Before You Go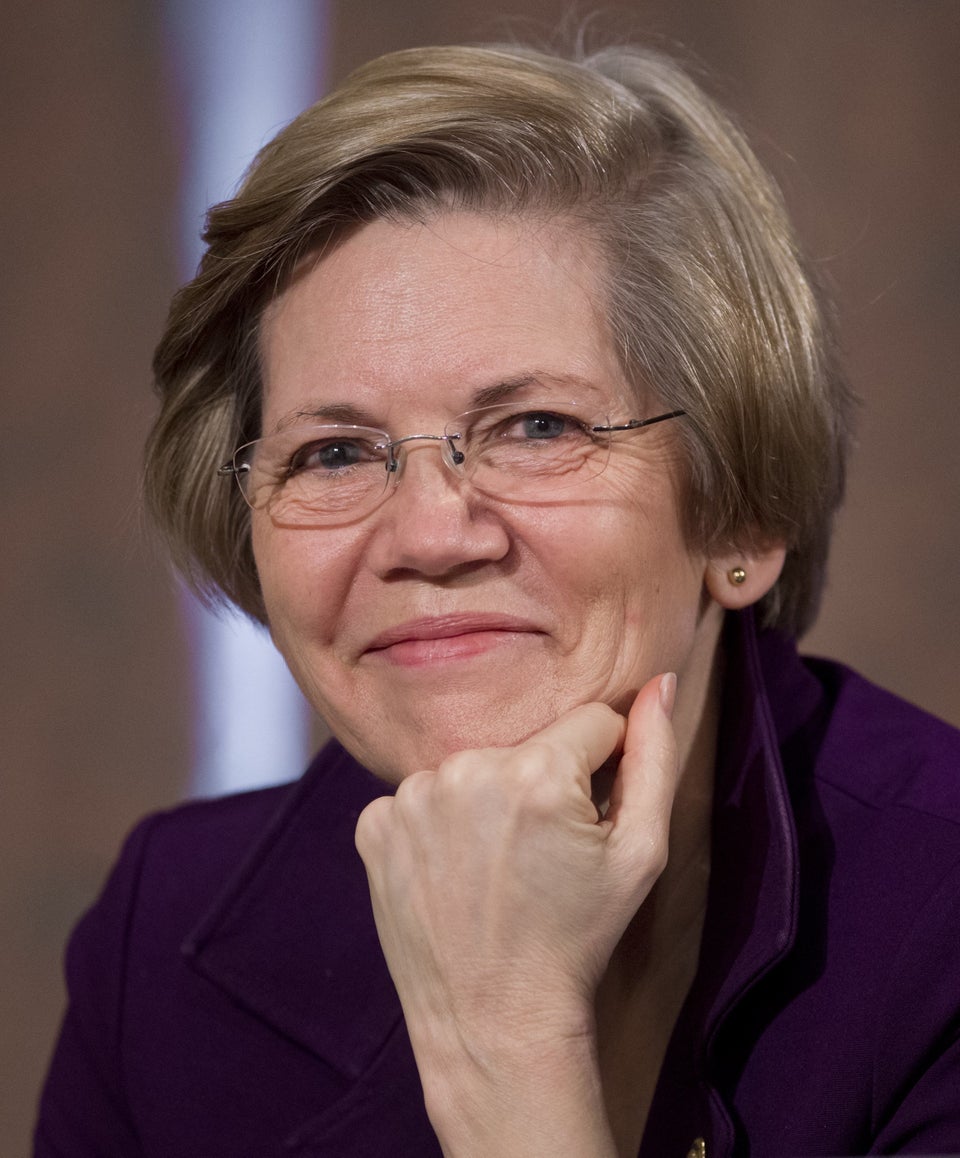 Elizabeth Warren
Popular in the Community