 DETROIT -- Sen. Elizabeth Warren (D-Mass.) faced an enthusiastic crowd of supporters Friday when she took the stage at Netroots Nation, with fans toting "Elizabeth Warren for President" hats and signs and chanting "Run, Liz, Run!"
It was her first major speech since Tuesday's launch of a group called Ready for Warren, which aims to convince her that there is grassroots support for her to run for president in 2016.
Warren's supporters used her speech to progressive activists Friday as their launching pad, handing out hats, signs and stickers to attendees. When Warren appeared on stage, large banners urging her to run were unfurled, and members of the crowd chanted for her to run a few times during her speech.
Warren, however, does not support this effort, as her spokeswoman told The Huffington Post this week. And she didn't acknowledge the calls to run for president Friday either, simply urging people to sit down whenever they jumped up and started applauding.
Warren focused her message on her familiar theme of economic populism, getting loud applause when she said, "The game is rigged. And the rich and the powerful have lobbyists and lawyers and plenty of friends in Congress. Everybody else, not so much. So the way I see this is we can whine about it, we can whimper about it or we can fight back. I'm fighting back!"
Warren ran through a list of progressive policy positions, asserting that "we believe" in tougher rules for Wall Street; science; net neutrality; raising the minimum wage; a livable wage for fast food workers; making sure students aren't burdened by crushing debt; protecting Social Security, Medicare and pensions; equal pay for equal work; equality; immigration reform and the fact that corporations are not people.
But the Ready for Warren supporters had company at the event Friday morning. Dotting the tables were blue Ready for Hillary cups that were being given out at the coffee station outside the room for the speech.
Ready for Hillary, which supports a bid for president by former Secretary of State Hillary Clinton, is a co-sponsor of Netroots Nation and contributed $10,000 to the gathering in May.
Clinton did not attend the event, but her supporters made sure they were visible, bringing their prominent Ready for Hillary bus, participating in sessions at the conference and signing up to co-host one of its major parties Friday night.
Vice President Joe Biden, who has also been mentioned as a potential candidate in 2016, made his first Netroots Nation appearance on Thursday. Biden received an enthusiastic welcome, but there were no chants for him to run for president, and he faced heckling from a handful of immigration activists.
While in Detroit, Warren is also campaigning with Rep. Gary Peters (D-Mich.) Friday afternoon to promote his bid for U.S. Senate.
Want more updates from Amanda? Sign up for her newsletter, Piping Hot Truth.
Before You Go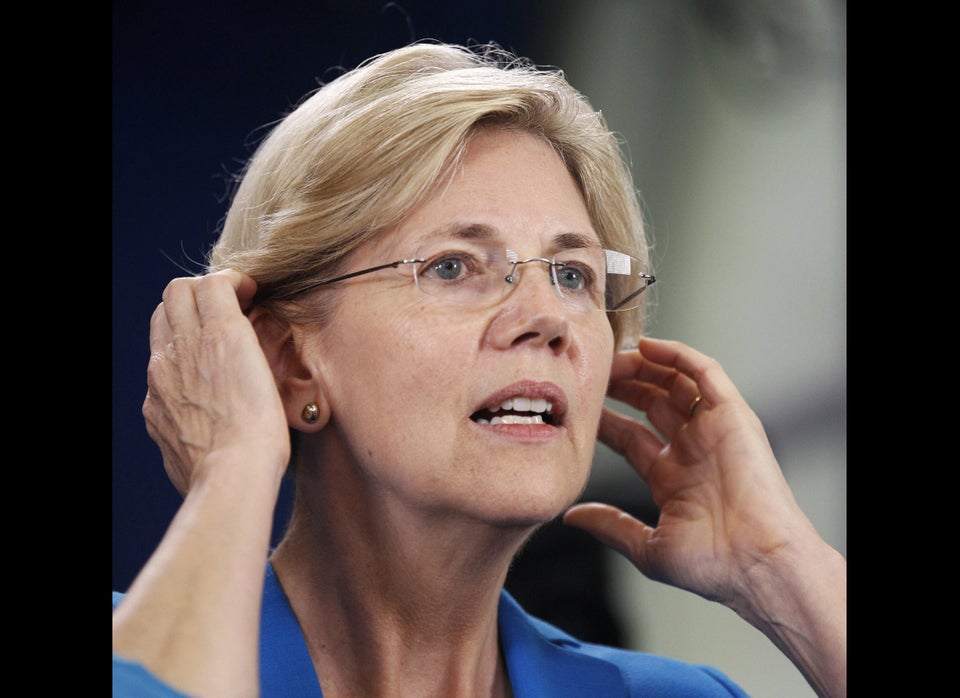 Elizabeth Warren
Popular in the Community