A Republican congressman on the House Committee on Financial Services thinks Sen. Elizabeth Warren (D-Mass.), one of the most vocal advocates for Wall Street reform, needs to be "neutered."
Rep. Blaine Luetkemeyer (R-Mo.) made the comments during a panel discussion at an American Bankers Association conference Wednesday. According to Politico, Luetkemeyer said people needed to "find a way to neuter" Warren, whom he called the "Darth Vader of the financial services world."
Rep. Ed Perlmutter (D-Colo.), who was also on the panel, criticized the comments, saying Warren "speaks for a lot of people," according to Politico.
"Senator Warren speaks for a lot of people who are frustrated and angry with the financial system. Regardless of politics or personalities, we must treat one another with civility and respect. Words matter – particularly in today's political climate," Perlmutter said in a follow-up statement. "And the words used yesterday by Representative Luetkemeyer do not help find solutions but only drive wedges."
Asked about the comments during an appearance on MSNBC's "All in with Chris Hayes," Wednesday evening, Warren was unfazed.
"Look, if Wall Street and their buddies in the Republican party want to launch an assault on financial regulations and they want to say 'let's roll back Dodd-Frank' all I can say is 'let's have that fight,'" she said. "I'm ready. You can make it with words or anything else you want, but I am not backing down."
Nita Chaudhary, co-founder of UltraViolet, an advocacy group working to expand women's rights, said the comments showed how GOP presidential front-runner Donald Trump's rhetoric had seeped into political discourse.
"Luetkemeyer should immediately apologize to Senator Warren for his offensive language," she said. "There is plenty of room for disagreement in Washington, but resorting to sexist name-calling should have no place in our political discourse."
Luetkemeyer's office did not immediately respond to a request for comment.
Warren followed up on the comments in an email to supporters on Thursday with the subject line "I won't be neutered." The senator said she always identified more with Princess Leia.
"My first thought was Really? I've always seen myself more as a Princess Leia-type (as a senator and Resistance general who, unlike the guys, is never even remotely tempted by the dark side). Clearly the Force is not strong with Congressman Luetkemeyer (maybe he's a Trekkie)."
She went on to accuse the congressman of being beholden to financial interests, noting he's taken over $1 million in donations since 2008 from the financial services industry.
"Why would he go out of his way to say something so sexist and offensive? Is he hostile to all women? Clueless? Afraid? And then I had a second thought: This is all about money," she wrote. "Congressman Luetkemeyer was on a panel about the 'changing political landscape' in a room full of Wall Street bankers –powerful people who have been working for years to roll back financial reform. Trying to land the best zinger with my name is just one more way to earn chits and try to cash in big time with that audience."
UPDATE: This piece has been updated with Warren's email to supporters.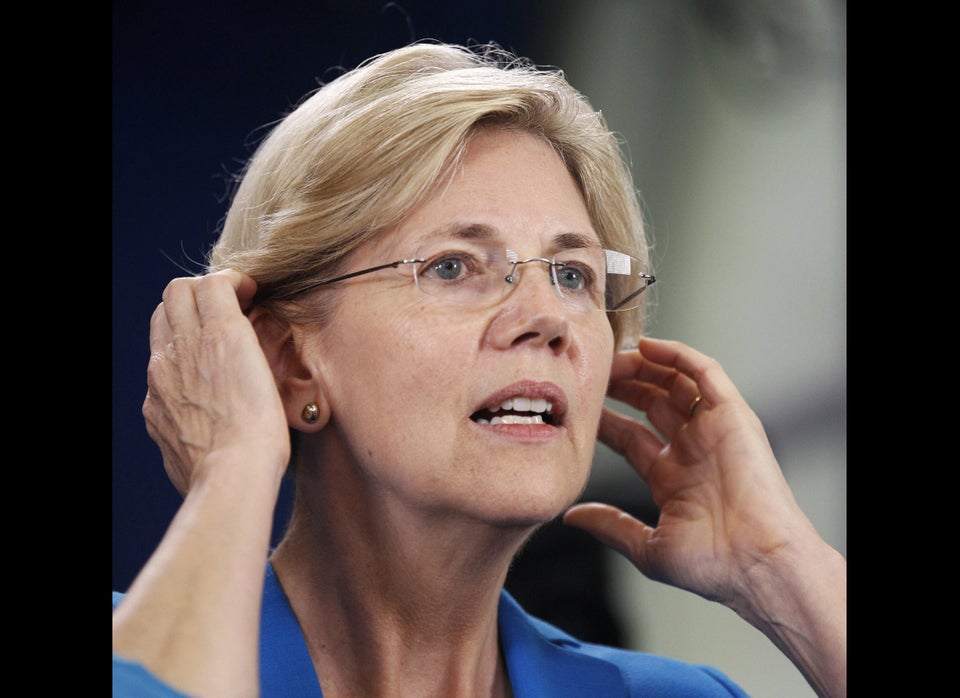 Elizabeth Warren
Popular in the Community