WASHINGTON -- The White House regularly boasts about the diversity of President Barack Obama's judicial nominees. Just this week, it launched a new web page breaking down all the female, black, Hispanic and gay nominees he's put forward.
But when it comes to the professional diversity of his judicial picks, Obama doesn't have much to brag about, Sen. Elizabeth Warren (D-Mass.) said Thursday.
Speaking at an event hosted by Alliance for Justice, a left-leaning association of more than 100 groups focused on the judicial system, Warren said the federal bench is currently dominated by judges who previously worked for large firms representing corporate interests. She lamented that little has changed under Obama.
"We face a federal bench that has a striking lack of diversity," Warren said. "President Obama has supported some notable exceptions but ... the president's nominees have thus far been largely in line with the prior statistics."
The Massachusetts Democrat ran through several stats on Obama's judicial nominees, as outlined in a new AFJ report, "Broadening the Bench." Seventy-one percent of his nominees have practiced primarily for corporate or business clients, which means that among Obama's judicial picks over the last five years, corporate attorneys outnumber all other kinds of attorneys by three to one. The report also found that just 3.6 percent of the president's nominees have a background in public interest organizations.
"Power is becoming more and more concentrated on one side," she said. "Professional diversity is one way to insulate the courts from corporate capture."
Warren emphasized that there are some "really talented judges" who have come from the private sector, but said diversity of experience matters. And since the Senate did away with the filibuster rule for a president's nominees, it's become a lot easier for Obama to move his picks through the chamber.
"It matters that someone has represented people other than corporate clients," she said. "That they've had real experience with people who can't afford lawyers. That they've had real experience trying to fight for the public interest."
AFJ president Nan Aron, who also spoke at the event, gave the White House credit for recently stepping up its efforts to increase the professional diversity of its nominees. In mid-January, the president announced four district court nominees that Aron said all had backgrounds that are under-represented in the judiciary.
"With now more than 50 vacancies without a nominee, and with more vacancies surely to emerge, there will be ample opportunity to turn these promising nominations into the norm rather than the exception," Aron said.
A White House aide said the president has always been committed to a diverse federal bench.
Obama evaluates candidates "based on their entire legal careers and professional backgrounds -- which can include time spent in private practice just like it can include time spent in various other forms of legal work," said the aide, who commented on condition of anonymity. "A candidate's current day job is not the only consideration of 'professional diversity,' and labeling someone 'corporate' cheapens the broad work of one's legal career."
The aide pointed to the diversity of nominees Obama has put forward in the past couple of months, in addition to the four that received praise from Aron. On Wednesday, the president announced four Florida nominees, two of whom have plaintiff-side litigation experience and two others who have military legal experience. In December, the president nominated eight district court nominees, two of whom were former public defenders, one of whom is a plaintiff-side lawyer and one of whom ran a small practice before becoming a judge.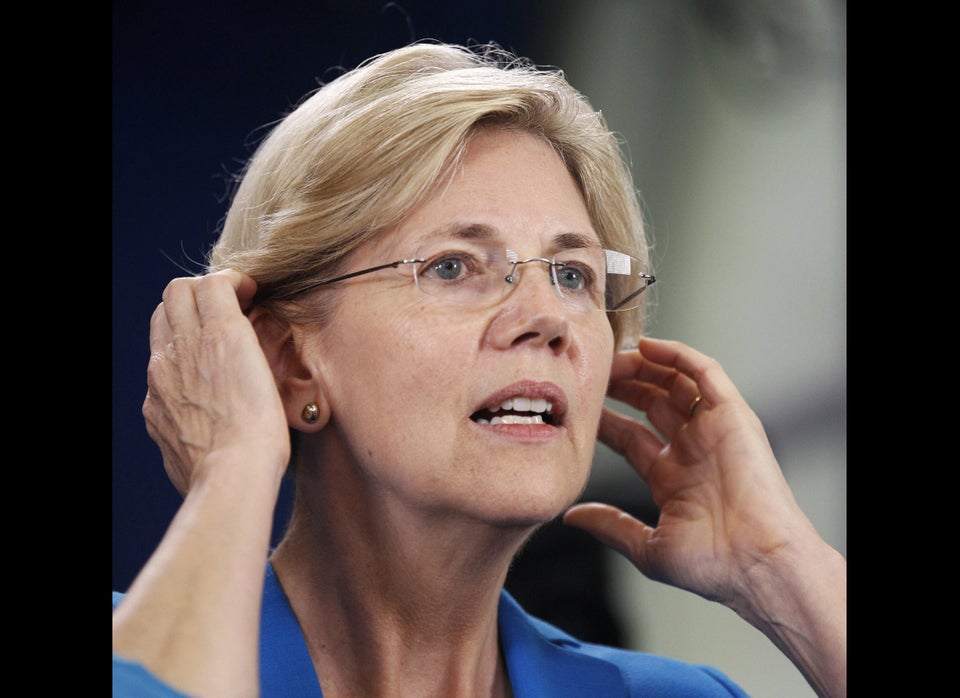 Elizabeth Warren
Popular in the Community