(Adds comment by Sallie Mae spokeswoman)
WASHINGTON, March 27 (Reuters) - U.S. lawmakers on Thursday grilled an Obama administration official on the government's decision to renew a contract with student loan servicing company SLM Corp, the subject of numerous government investigations.
Massachusetts Democratic Senator Elizabeth Warren said during the hearing, before the Senate Committee on Health, Education, Labor and Pensions, that the company had violated consumer protection laws but not held accountable.
"Sallie Mae has repeatedly broken the rules and violated its contracts with the government, and yet Sallie Mae continues to make millions on its federal contracts with the Department of Education," Warren said of SLM, popularly known as Sallie Mae.
A spokeswoman for Sallie Mae, Patricia Christel, commented in an email to Reuters: "Americans with federal loans serviced by Sallie Mae are 30 percent less likely to default than others. Sallie Mae-serviced customers enjoy a higher rate of repayment success due to the company's top default prevention performance in the direct loan contract."
The company did not have any representatives at the hearing. Committee Chairman Tom Harkin, an Iowa Democrat, said the company and other servicers had turned down invitations to testify.
Sallie Mae, the largest U.S. student loan provider, serviced 5.7 million student loan accounts on behalf of the U.S. Department of Education as of December 2013, according to a company spokeswoman.
The Education Department said it paid the company $87.1 million in the fiscal year that ended Sept. 30.
Sallie Mae is facing probes by the Department of Justice, the Federal Deposit Insurance Corporation, the Consumer Financial Protection Bureau, and a number of states, including Utah and Illinois.
The company6, which services federal and private student loans, has been accused of violations that include improper marketing, unfair targeting of military veterans, high fees and improper account handling.
James Runcie, chief operating officer of the Education Department's federal student aid program, said the department decided to renew Sallie Mae's and other servicers' contracts to avoid displacing more than 24 million student accounts.
"In terms of extending the contract for Sallie Mae, it was part of extending the contracts for all of the TIVAs (student loan servicers)," Runcie told lawmakers.
The Department of Education in October notified its four primary student loan servicers, Nelnet Inc, Great Lakes, Pennsylvania Higher Education Assistance Agency (PHEAA) and Sallie Mae, that it planned to renew their contracts for five years when current agreements expire in June.
The department strictly monitors its servicers and would act if it saw evidence of malfeasance, Runcie said.
In regulatory filings, Sallie Mae said it had set aside $70 million to cover costs arising from any enforcement actions.
Last year, the CFPB said that Sallie Mae was the subject of nearly half of the 3,800 student lending complaints made to the agency for the 12-month period starting October 2012. The CFPB ranked the company worst in borrower, school, and federal personnel satisfaction in a report rating student loan servicers.
Warren, who has taken an aggressive stance against big educational lenders, said the Education Department was not doing enough to hold Sallie Mae accountable and to prevent it from repeating the violations it has been accused of.
"I'm very concerned about reupping a contract with Sallie Mae, when Sallie Mae has demonstrated time and time again that it hasn't followed the rules," she said. (Reporting by Elvina Nawaguna; Editing by Steve Orlofsky)

Support HuffPost
The Stakes Have Never Been Higher
Before You Go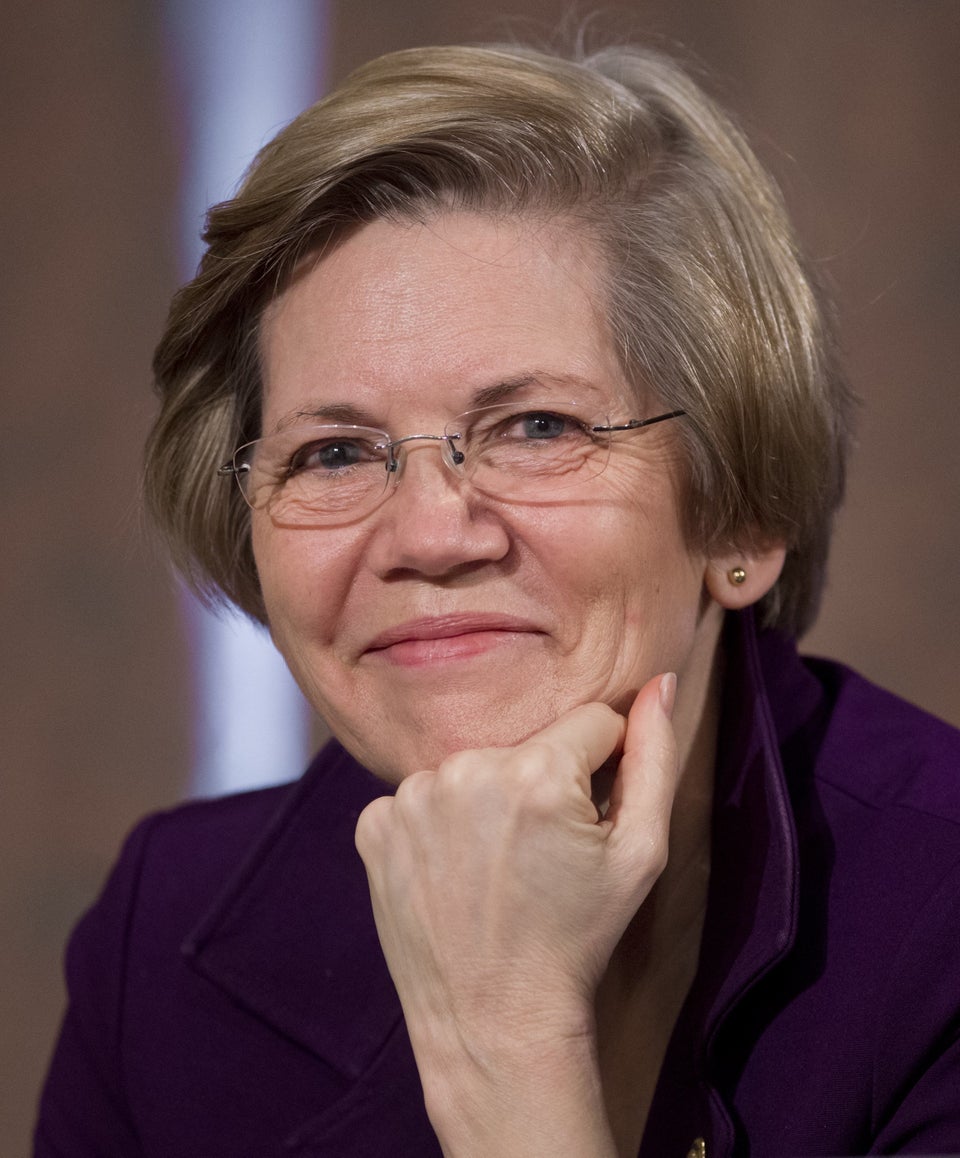 Elizabeth Warren
Popular in the Community