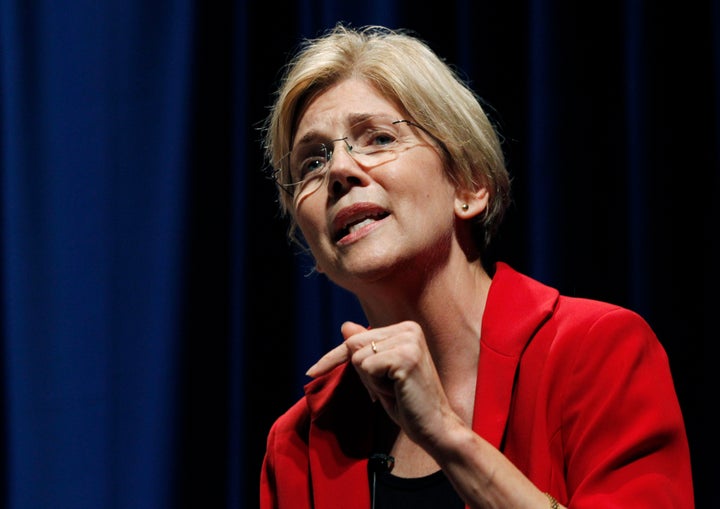 Massachusetts Democratic Senate candidate Elizabeth Warren has expressed support for Occupy Wall Street verbally. Signing her name to a sheet of paper may be a step too far, however.
"Elizabeth hasn't signed the petition, but she's been standing up to Wall Street and the big banks for years and that's what she'll do in the Senate," Sullivan said in a statement to the Herald. "People are frustrated and protesting for change. Elizabeth understands that."
Back in late October, Warren appeared to take credit for the protests, saying in an interview with The Daily Beast that she "created much of the intellectual foundation for what they do." She later clarified her words to a local reporter, noting: "There's not a question of is there enough credit to go around. ... So I am glad that that conversation is going forward and that it's going forward in an organic way."
Warren's decision not to sign the Occupy Harvard petition comes at a time when favor for the protests seems to be fading. A new Public Policy Polling survey finds that only 33 percent of Americans are supportive of the movement's goals, while 45 percent oppose the initiatives. The study also found that support from independents is waning, with 42 percent against the protests.
Coupled with those sagging statistics, a right-wing group fronted by Republican strategist Karl Rove went on the offensive last week, targeting Warren's support for Occupy Wall Street.
"14 million Americans out of work," the Crossroads GPS ad buy says. "But instead of focusing on jobs, Elizabeth Warren sides with extreme-left protests at Occupy Wall Street. Protesters attack police, do drugs, and trash public parks.
Despite those barbs, Warren's campaign is geared toward helping the 99 percent. She released her first ad on Monday, noting that "for years, I worked to expose how Wall Street and the big banks are crushing middle class families. It just isn't right."
Popular in the Community