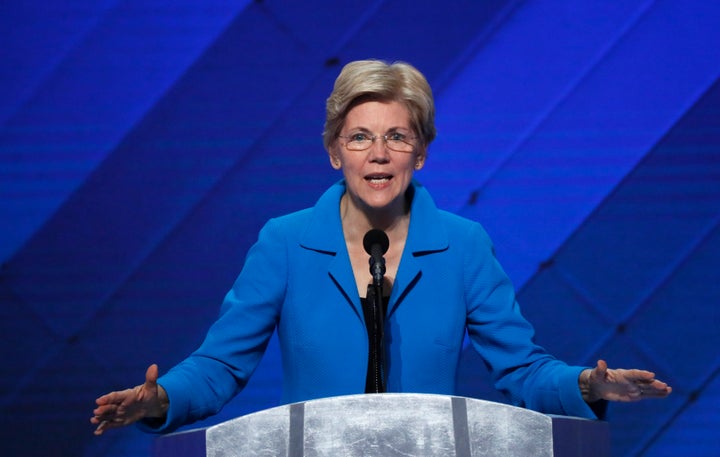 Warren has campaigned with Toomey's Democratic opponent, Katie McGinty, and called Toomey "Mr. Wall Street." Toomey's criticism of the Consumer Financial Protection Bureau, Warren's brainchild, doesn't endear him to her. He's said that he wants the agency dismantled.
But Warren has another problem with him, too.
"In the lead-up to the financial crisis, big banks cost cities and towns billions of dollars by giving them terrible financial advice that just so happened to help those banks' bottom lines," Warren told The Huffington Post on Monday.
"Congress tried to fix that problem ... with a simple rule: If big banks are advising municipalities, they have to act in their clients' best interests," she added. "Sen. Toomey wants to gut that rule and go back to the days when Wall Street could swindle cities with bad advice."
Here's what Warren's talking about: Toomey pushed bills in 2011, 2012 and 2013 that would have made it easier for Wall Street banks to rip off local governments by selling them dodgy investments designed to benefit Wall Street.
Before the financial crisis, banks and other investment advisers convinced scores of Pennsylvania cities, towns, school boards and utilities to buy interest-rate swaps, financial products that the state's auditor later called "highly risky and impenetrably complex transactions that, quite simply, amount to gambling with public money." (An interest rate swap is, in effect, a bet on whether interest rates will go up or down.)
Municipalities ended up losing hundreds of millions of dollars on these deals.
A provision of the Dodd-Frank financial reform law passed in 2010 aimed to protect taxpayers from having to cover local governments' bad bets with Wall Street ever again. That law stated that people who advised local governments on municipal securities had what's called a fiduciary duty — basically, they needed to be able to reasonably defend the advice they gave governments.
Toomey didn't like this change, and pushed hard to gut the new rule. He introduced or co-sponsored bills — backed by the bank lobby — in three consecutive years that would have exempted banks from the requirement that they give local governments advice that is in taxpayers' best interest.
"That's a whopping exemption to drop in there," said Marcus Stanley, the policy director at Americans for Financial Reform, a nonprofit that opposed Toomey's proposal. "It permits them to do all kinds of stuff: Pay-for-play, and to effectively give bad advice that benefits them." Basically, Toomey's bills would have let the banks keep doing what they were doing before the crisis.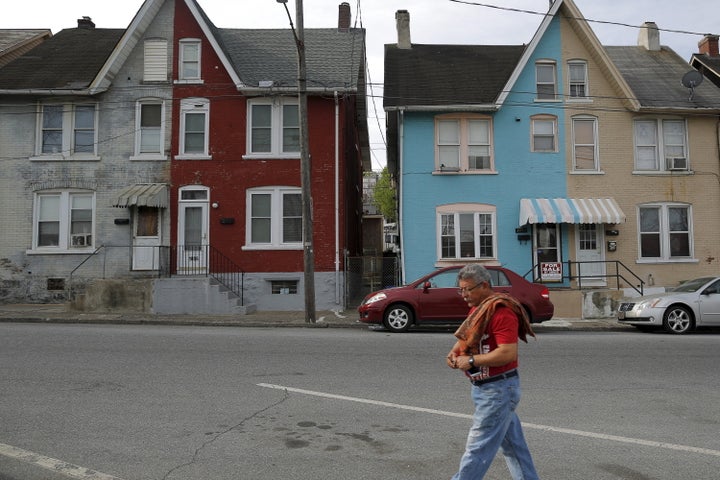 Allowing those shenanigans to continue would have been a big problem for Toomey's constituents. As the Pennsylvania auditor found, swaps "are susceptible [to] being marketed deceptively, and they principally benefit the investment banks and the multitude of intermediaries who sell them to relatively unsophisticated public officials."
Before the housing crash, Pennsylvania's market for municipal interest rate swaps was the largest in the nation. At least 107 Pennsylvania school districts and 86 other municipal bodies had entered into swap deals on some $15 billion of debt by 2009, according to the auditor general's report.
Pennsylvania mayors, city councils and school boards were what Wall Street sometimes calls "dumb money." They were suckers, and it cost Pennsylvania taxpayers dearly.
It wasn't just that local government leaders had made bad financial decisions. There was also fraud. In 2011, JPMorgan Chase agreed to pay $92 million to settle a case brought by 25 states over charges that it rigged bids to take advantage of local governments and nonprofits.
"Basically, you had all kinds of skullduggery in municipal financing," Stanley said. "You had these insider situations where the underwriter was giving bad advice, you had all these cases where municipalities were ripped off on swap deals, and you had cases where the municipal officials were much less sophisticated or more naive than the banks."
Toomey's bills never made it out of committee in the then-Democratic-controlled Senate. His office didn't respond to requests for comment about why he supported the bills. But it's no surprise that he thinks selling complex financial products to unsophisticated local governments should be easy and relatively unregulated: He used to do it. In the late 1980s and early 1990s, Toomey ran sales and trading at a British bank called Morgan Grenfell, where he managed a $21 billion derivatives portfolio. One of the bank's businesses was selling interest rate swaps to U.K. local governments. The local governments lost millions.
Popular in the Community