"I've noticed that every time my name comes up, President Trump likes to talk about Pocahontas. So I figured, let's talk about Pocahontas," Warren said. "Not Pocahontas, the fictional character most Americans know from the movies, but Pocahontas, the native woman who really lived, and whose real story has been passed down to so many of you through the generations."
Warren went on to emphasize that a 10-year-old Pocahontas lived "no love story," and that her life was one of "heroism, and bravery, and pain."
On Wednesday, Warren spoke in detail about her own supposed Native American heritage. She also pointed out that "our country's disrespect of native people didn't start with President Trump," but that "it started long before President Washington ever took office."
"The joke, I guess, is supposed to be on me," she went on. "I get why some people think there's hay to be made here. You won't find my family members on any rolls, and I'm not enrolled in a tribe. And I want to make something clear. I respect that distinction. I understand that tribal membership is determined by tribes — and only by tribes."
"I never used my family tree to get a break or get ahead," she said. "I never used it to advance my career. But I want to make something else clear too: My parents were real people."
Warren said that her mother's family was part Native American and her father's parents "were bitterly opposed to their relationship." They eloped anyway.
"They're gone, but the love they shared, the struggles they endured, the family they built and the story they lived will always be a part of me," she said. "And no one — not even the president of the United States — will ever take that part of me away."
It remains unclear whether Warren is indeed part Native American, as she claims. The Washington Post's "Fact Checker" column declined in 2016 to rate the assertion as true or false, but noted that "there is no documented proof of Warren's self-proclaimed, partial Native American heritage, which experts have noted is difficult to prove to begin with. Warren has maintained since 2012 that this is an issue of family lore."
Warren on Wednesday pledged to be an advocate for native people and to amplify their stories.
"I'm here today to make a promise: Every time someone brings up my family's story, I'm going to use it to lift up the story of your families and your communities," she said.
Near the end of her speech, Warren implored the crowd to "stand with everyone who has gotten the short end of the stick from Washington over and over and over."
"We must weave our voices together to make them strong," she said. "We must come together to write a new story, not just for Native Americans, but for all Americans."
Boston Globe reporter Matt Viser tweeted that Warren received a standing ovation, and that the National Congress of American Indians' president shouted "We've got your back!"
There have been many rumors swirling about the possibility of Warren running for president in 2020, but none have been confirmed.
Before You Go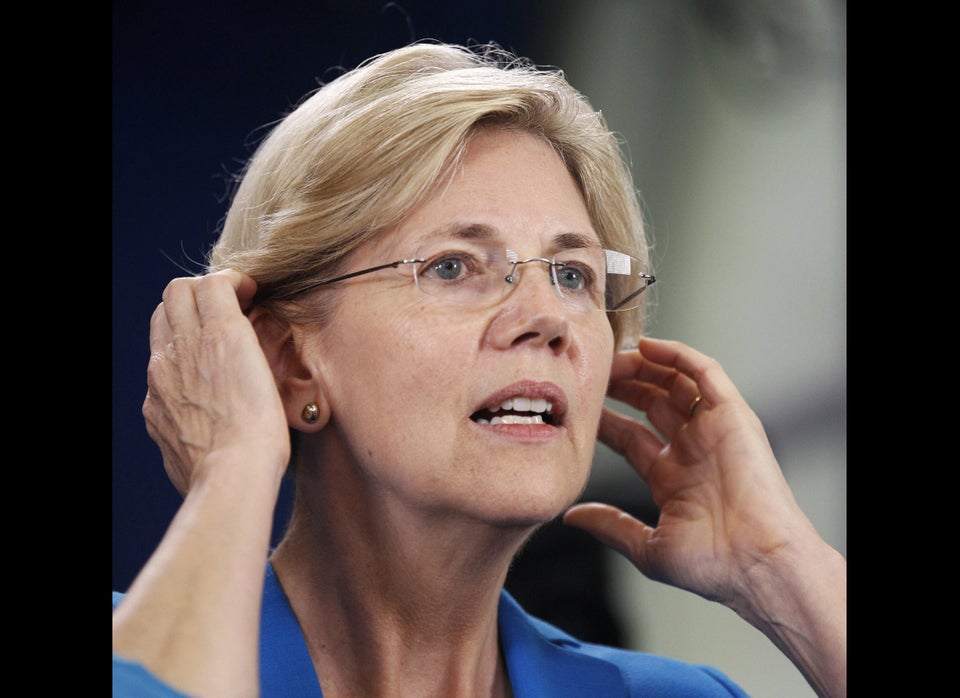 Elizabeth Warren