Sen. Elizabeth Warren (D-Mass.) told NPR she's not running for president, but she refused to say she'd never launch a race for the White House.
In an interview discussing her fight to keep a major Wall Street giveaway out of the $1.1 trillion government spending bill this weekend, Warren was asked about Ready For Warren, a group that launched in July 2014 to convince the senator she should consider a 2016 run.
"I'm, I'm not running for president. That's not what we're doing," Warren said. "We had a really important fight in the United States Congress just this past week. And I'm putting all my energy into that fight and to what happens after this."
Warren denied she's running for president three more times:
Would you tell these independent groups, "Give it up!" You're just never going to run.

I told them, "I'm not running for president."

You're putting that in the present tense, though. Are you never going to run?

I am not running for president.

You're not putting a "never" on that.

I am not running for president. You want me to put an exclamation point at the end?

Warren gave a scathing speech against Citigroup on the Senate floor Friday evening, prompting some to revive her name in talk of 2016 contenders. Her speech was immediately criticized by her colleague, Sen. Lindsey Graham (R-S.C.).
"If you follow the lead of the senator of Massachusetts and bring this bill down … people are not going to believe you are mature enough to run the place," Graham said on the Senate floor. "Don't follow her lead. She's the problem."
Read Warren's interview with NPR here.
Before You Go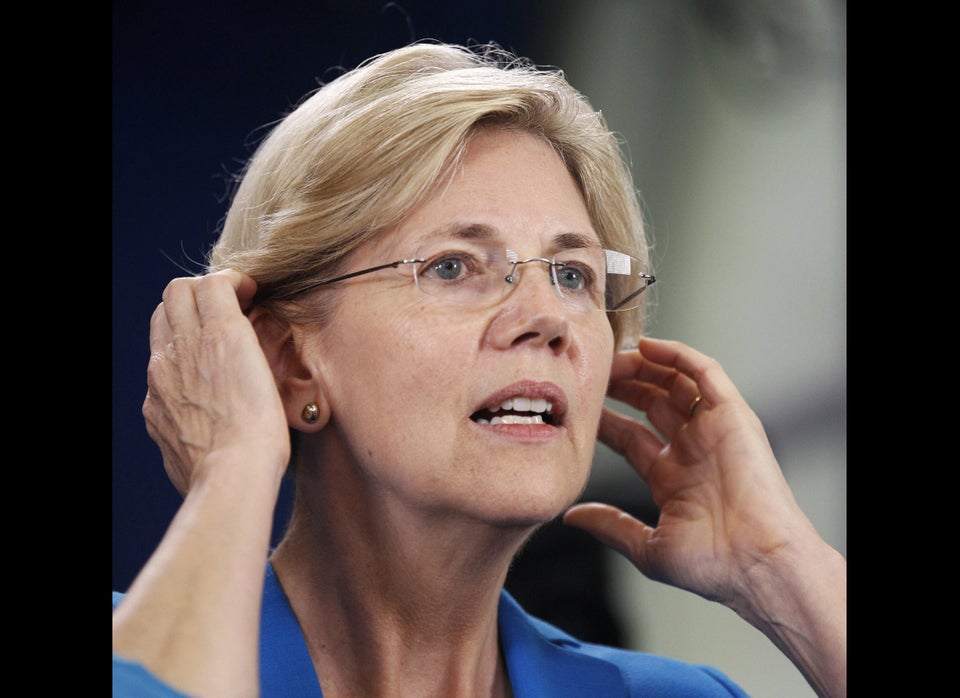 Elizabeth Warren
Popular in the Community