Sen. Elizabeth Warren (D-Mass.) painted a disturbing picture on Tuesday as she detailed her recent visit to multiple facilities in Texas where immigrant men, women and children, separated from their families, are being detained.
In a lengthy report posted to Facebook, Warren said she flew to McAllen, Texas, to visit what she called the "epicenter" of President Donald Trump's zero tolerance immigration policy. She said her visit confirmed her worst fears, particularly about reuniting families that have been separated.
"The girls are held separately in their own large cage," Warren wrote of her visit to McAllen Customs and Border Protection processing center. "The children told us that they had come to the United States with family and didn't know where they had been taken. Eleven years old. Twelve. Locked in a cage with strangers. Many hadn't talked to their mothers or fathers. They didn't know where they were or what would happen to them next."
The senator was also quick to point out that the children had nothing with them. "No books, no toys, no games," she wrote. "They looked shell shocked."
Warren pointed out how the Trump administration's definitions of "separated" and "reunified" families add more chaos and confusion to a crisis that's already affected thousands of children and parents.
A family may be considered "reunified" if a child, separated from his or her parents, is sent to live with a distant relative they've never met, she wrote.
"Some relatives may be unwilling to claim these children" because it would be inviting Immigration and Customs Enforcement to investigate their own families, she added.
On the other hand, the Trump administration doesn't consider a family "separated" if mothers and children are held together in the same facility though kept in separate cages without access to each other.
Warren later met with a group of women whose children had been taken from them at Port Isabel, a South Texas facility the senator described as a jail, though it's being referred to by authorities as a "reunification center."
"The women I met were traumatized, weeping, and begging for help. They don't understand what is happening to them ― and they're begging to be reunited with their kids," she wrote. "The mothers say that they can hear babies cry at night."
For Warren's full report, check out the Facebook post above.
Before You Go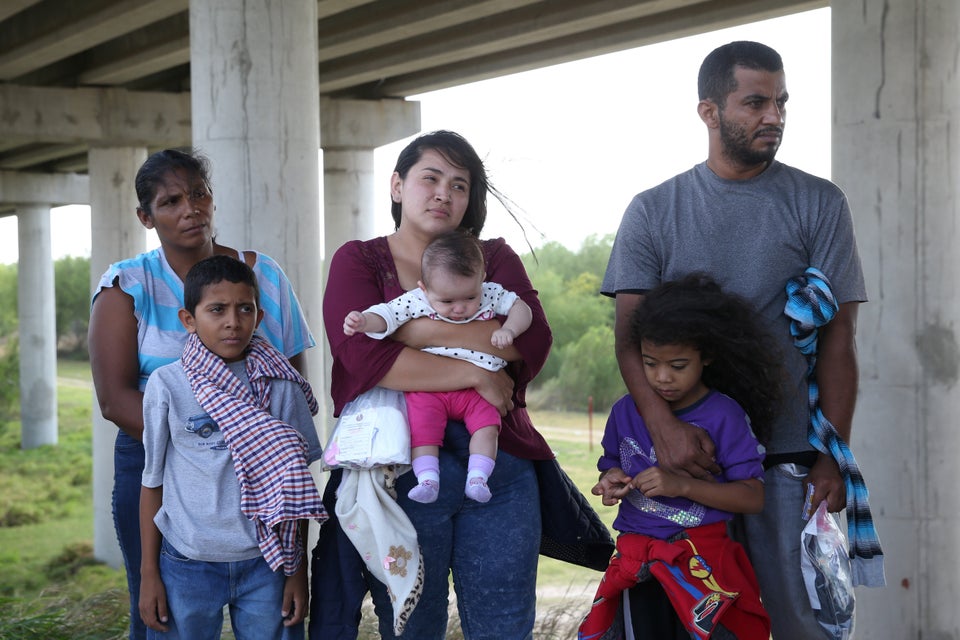 Immigrant Families At The U.S.-Mexico Border