Sen. Elizabeth Warren (D-Mass.) slammed her Republican colleagues on the Senate floor Thursday, calling them an "anarchy gang" for bringing the government to the point of a shutdown.
"The anarchy gang is quick to malign government, but when was the last time anyone called for regulators to go easier on companies that put lead in children's toys?," Warren railed. "Or for food inspectors to stop checking whether the meat in our grocery stores is crawling with deadly bacteria? Or for the FDA to ignore whether morning sickness drugs will cause horrible deformities in our little babies?"
Warren's comments come days after she said that Republicans had nothing left beyond "hostage tactics" with their shutdown efforts. She added to that point on Thursday, vowing that once the government opens again, it will stand as another rejection of GOP views.
"When this government re-opens, when our markets are again safe, when our scientists can return to their research, when our small businesses can borrow, when our veterans can be respected for their service, when our flu shots resume and our Head Start programs get back to teaching our kids, we will have rejected your views once again."
Watch Warren's speech above.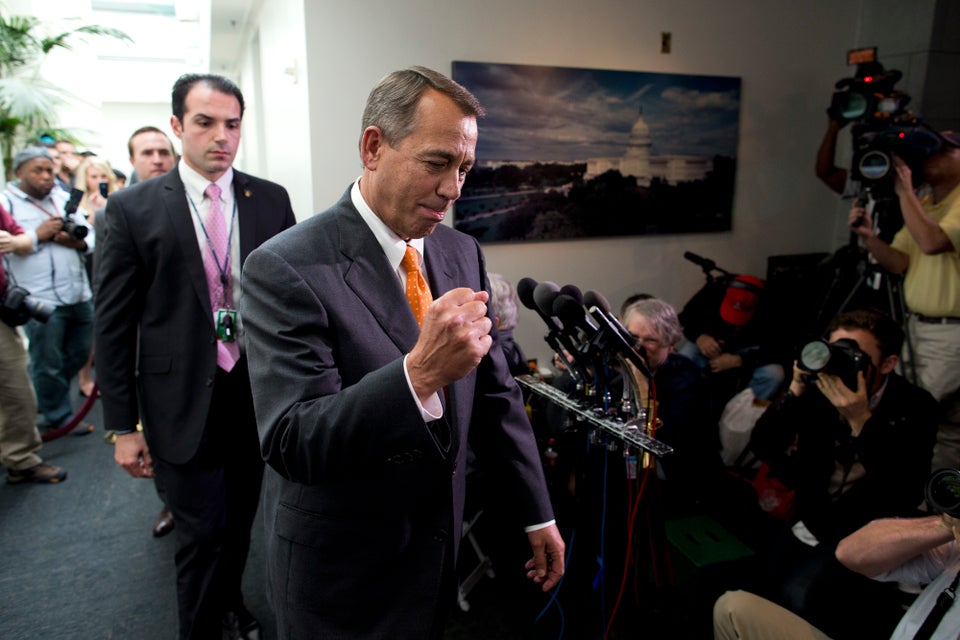 2013 Government Shutdown
Popular in the Community