The Education and Treasury departments face fresh scrutiny over their apparent inability to hold student lender Sallie Mae accountable, despite numerous alleged past violations of federal rules and government contracts.
The congressional probe, outlined in a Thursday letter sent to the agencies by Sen. Elizabeth Warren (D-Mass.), comes as Sallie Mae, the nation's largest student loan company and the biggest recipient of federal contracts from the Education Department, itself contends with numerous investigations from federal banking regulators, the Department of Justice and Education Department over its student loan practices.
Already, Sallie Mae has warned investors it expects to be slapped with enforcement actions by the Federal Deposit Insurance Corp. for allegedly violating laws that ban "unfair or deceptive" practices and discriminatory lending. The FDIC also intends to publicly accuse the company of violating the Servicemembers Civil Relief Act, a federal law intended to alleviate certain financial pressures on active-duty members of the military.
As Sallie Mae attempts to expand its footprint in the federal student loan business, the investigations risk costing it lucrative contracts or fines that could lower its standing in Washington or hurt its share price.
Last month, the company received a veiled threat from Rohit Chopra, the top student loan official at the Consumer Financial Protection Bureau, who when asked about Sallie Mae said that investors in financial institutions "should know that repeated violations of the law can have serious repercussions for the financial institutions they invest in, especially for those institutions who depend on federal and state licensures and contracts."
But as Sallie Mae's regulatory woes add up, on top of state allegations related to improper marketing of federal student loans in 2007 and accusations by federal inspectors general that the company violated its federal contracts with the Treasury and Education departments in 2008 and 2013, Warren is questioning why the Education and Treasury departments have yet to take any public steps to rebuke the company, by imposing fines or revoking federal contracts.
Her probe threatens to undermine the Obama administration's pledge to help middle-class students manage their education loan burdens, as the administration's continued rewarding of federal contracts and Sallie Mae's taxpayer-boosted profits "despite its repeated failings" contrast with the federal government's "relentless" pursuit of accountability from struggling borrowers who default on their federal student loans.
Anthony Coley, a spokesman for the Treasury Department, did not have an immediate comment. Stephen Spector, a spokesman for the Education Department, said the agency had received Warren's letter and will respond to it.
Warren wrote that "despite Sallie Mae's track record," which she described as a "pattern of breaking the rules and ignoring its contractual obligations," the Education and Treasury departments "appear to have given little more than a slap on the wrist" to the company.
"I am particularly concerned about this approach because of the enormous benefits the government has provided Sallie Mae," Warren said, ticking through a list that includes hundreds of millions of dollars in federal contracts; $600 million in profits off selling loans to the Education Department in 2009 and 2010 under the Ensuring Continued Access to Student Loans program, known as ECASLA; and special taxpayer-backed credit facilities that enabled the company to borrow billions of dollars at "astonishingly low interest rates."
In the past, Sallie Mae has defended those programs as enabling millions of students "to access higher education at an extremely low cost to the Department of Education" as the financial crisis raged through the markets.
"While the government has been quite tolerant of Sallie Mae's failings and helped Sallie Mae maintain its profitability, it is not nearly as generous when it comes to student borrowers," Warren said. Student borrowers face fees and penalties when they default; prohibition from further participation in federal student aid programs; withholding of tax refunds, wages, and federal benefits; and what Warren described as "onerous collection practices."
"Where is that kind of accountability for Sallie Mae?" Warren asked.
In an effort to determine whether the company may face sanctions from Treasury or Education, Warren focused her attention on Education Secretary Arne Duncan, asking him whether the agency would terminate its contracts or level a fine against Sallie Mae if it's found to have violated the servicemembers law.
Warren also asked Duncan to detail whether the agency has ever used its authority to fine companies up to $35,000 for individual violations, and whether the department has ever fined or penalized Sallie Mae, investigated the company or determined that it has violated federal contracts.
The lawmaker also demanded to know under what circumstances the Education Department would feel justified to terminate a contract with a law-breaking company, if Sallie Mae's past actions have not warranted an end to its federal contracts. Warren sits on the Senate Banking Committee and the Senate Health, Education, Labor and Pensions Committee. Her question suggests Sallie Mae has never faced sanctions from the Education Department.
The CFPB has warned of pervasive problems in the servicing of private student loans. The agency has suggested that troubling practices in student loan servicing also affect federal student loans. Sallie Mae is the largest student loan servicer.
Before You Go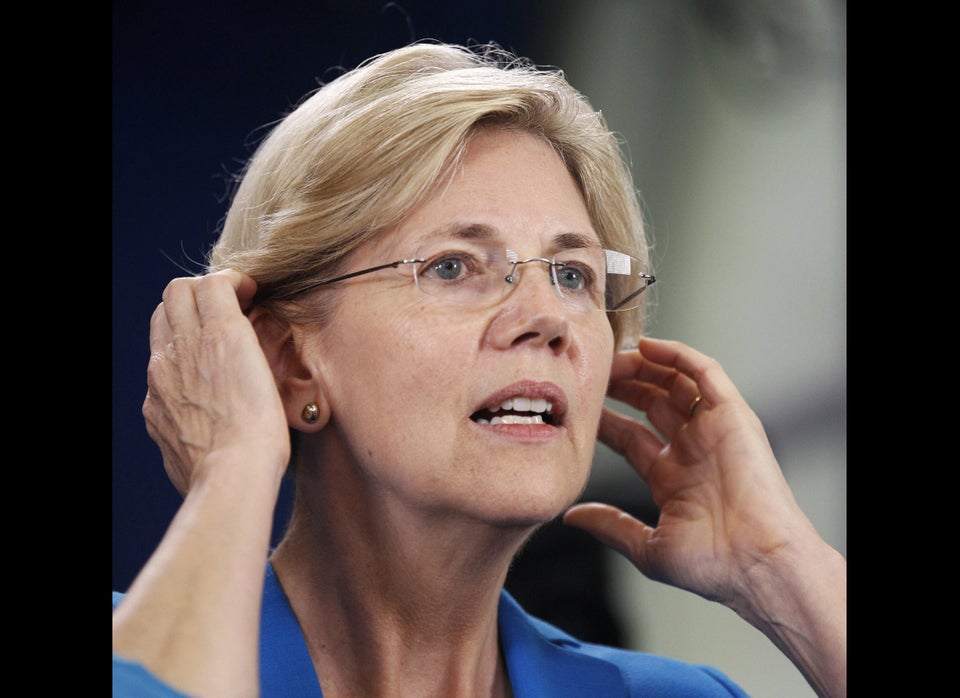 Elizabeth Warren
Popular in the Community