 Democratic Senate candidate Elizabeth Warren's deficit-cutting proposals would reduce the national debt by 67 percent more over a period of 10 years than proposals offered by Sen. Scott Brown (R-Mass.), according to a Boston Globe report.
The report is based on an independent analysis after both candidates offered five ideas for bridging the country's $1.2 trillion deficit to the Globe. Though neither candidate provided a comprehensive plan, the analysis concluded that Warren's plan would trim $1.029 trillion from the deficit over the next 10 years, while Brown's would cut $614.4 billion.
The bulk of Warren's deficit reduction -- $941 billion -– would come from letting the Bush tax cuts expire for those making over $250,000 a year, an issue President Barack Obama has been pressing Congress on for months. Warren would also gain approximately $46 billion in new taxes by imposing the president's so-called Buffett Rule on the country's top earners.
Democrat Elizabeth Warren would impose higher taxes on top earners, end oil subsidies, and raise estate taxes to cut the federal deficit. Senator Scott Brown would repeal President Obama's health law, freeze federal pay, and consolidate redundant federal agencies.

Warren would not touch entitlements, while Brown would not touch taxes.

Both candidates said they would cut or eliminate agricultural subsidies. They would also reduce defense spending, which in Warren's case would mean an accelerated exit from Afghanistan, for a savings estimated by the committee at $36 billion. She did not outline a time frame. Brown would stick to the current timeline for withdrawal, and would also cut nonwar defense spending, such as a widely criticized missile system designed to replace the Patriot missile. His cuts are estimated to save $100 billion over 10 years.
The two candidates have been locked in a tight race that is expected to remain close until November. But the Globe report is another piece of positive news for Warren this week, after it was announced on Monday that Warren's campaign raised $8.67 million in the past three months, marking her most successful quarter to date.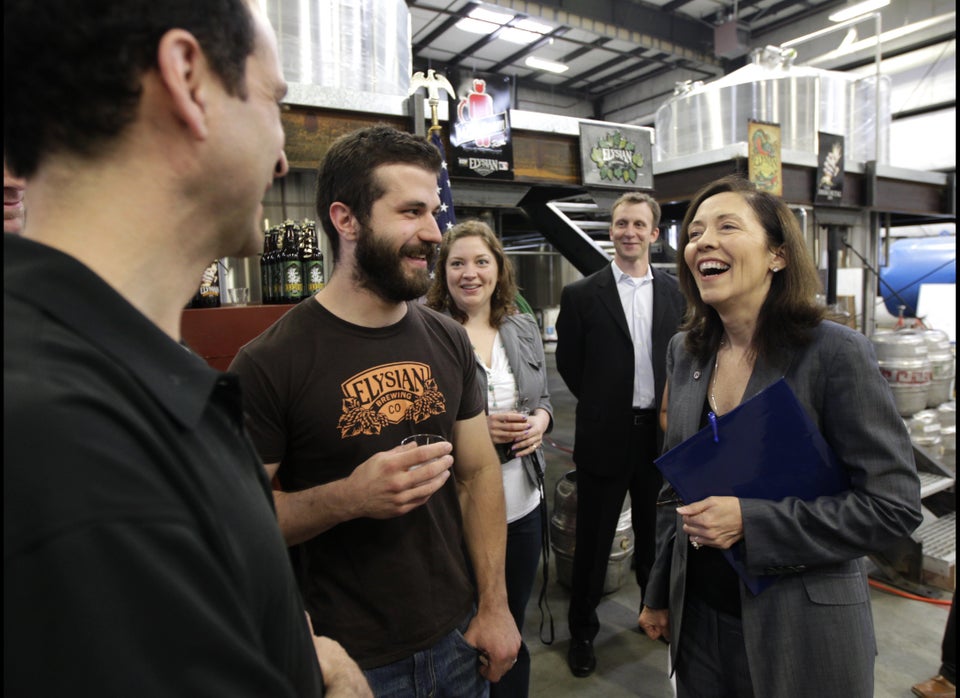 The Women Running for Senate in 2012