WASHINGTON -- Sen. Elizabeth Warren (D-Mass.) got a promotion on Thursday. She now has a seat at the Senate Democratic leadership table and, in a role created just for her, she will serve as a policy adviser and voice for progressives.
Her colleagues have no idea why this is happening.
"A liaison to liberals? I've never heard of such a thing," said Sen. Tom Harkin (D-Iowa), throwing his hands in the air. "I asked her about it and she said she was some kind of adviser. I don't know what it is. I don't know what that all means."
"I didn't even know this was happening. I never knew it," said Sen. Joe Manchin (D-W.Va.). "I mean, they can pick whoever they want to."
Asked if he thought it was to help position Warren for a potential 2016 presidential run, Manchin said, "I really couldn't speak to that."
Senate Majority Leader Harry Reid (D-Nev.) was the driving force behind creating the role for Warren, and he and his leadership team worked privately to figure out where she would best fit ahead of a Thursday caucus meeting, where Democrats elected their leaders for the next Congress. As the new strategic policy adviser to the Democratic Policy and Communications Center, Warren will attend weekly leadership meetings and help shape caucus policies.
The move to bring such a prominent progressive into Senate leadership will certainly fuel speculation about Warren's interest in a White House bid, a topic she regularly brushes off. It also signals that Democratic leaders plan to keep pushing progressive polices, even as Republicans take control of the chamber next year.
But Democrats didn't get to vote on whether to put Warren in leadership. Reid appointed her, so the caucus held a voice vote affirming the move.
"That wasn't really discussed," Sen. Dianne Feinstein (D-Calif.) said of Warren's new role. "It's a fait accompli."
Asked what Democratic senators think about Warren's new role, Feinstein said only, "That subject never came up."
"I don't know. I have no comment. I have no comment," Sen. Tom Carper (D-Del.) said, when asked if he thinks Warren's post is a good idea. "It was not a debatable issue."
"No," said Sen. Chris Coons (D-Del.), asked if there was much debate on Warren's new post.
To be sure, Democrats were quick to sing the praises of Warren, even if they were caught off guard by her new role. Sen. Claire McCaskill (D-Mo.), a moderate member of the caucus, called it "terrific" that Warren was getting the post and said it's wrong to brand the Massachusetts Democrat solely as a voice for progressives.
"She is not a lonely voice when it comes to trying to make sure Americans in this country get a fair shot," McCaskill said. "I think Elizabeth Warren speaks for a lot of us when she talks about those issues, not just the more liberal organizations out there."
"She's going be a strategic adviser to Sen. Schumer and I ... I think it's a great idea," said Sen. Debbie Stabenow (D-Mich.), a co-chair of Democrats' policy group with Sen. Chuck Schumer (D-N.Y.). "We are just reaffirming our commitment to do everything we can to make sure government works for folks so they have a fair shot to get ahead."
"She is smart, she's effective, she knows how to deliver a message that really resonates with working families," added Senate Majority Whip Dick Durbin (D-Ill.). "It's a great choice by Leader Reid."
Still, in a sign of how quickly this new role for Warren appears to have come together, even Durbin said he doesn't know her new title.
"You'll have to ask Leader Reid," Durbin said. "I'm not sure."
Mike McAuliff, Sabrina Siddiqui and Amanda Terkel contributed reporting.
This article has been updated with additional description of Warren's new role.
Before You Go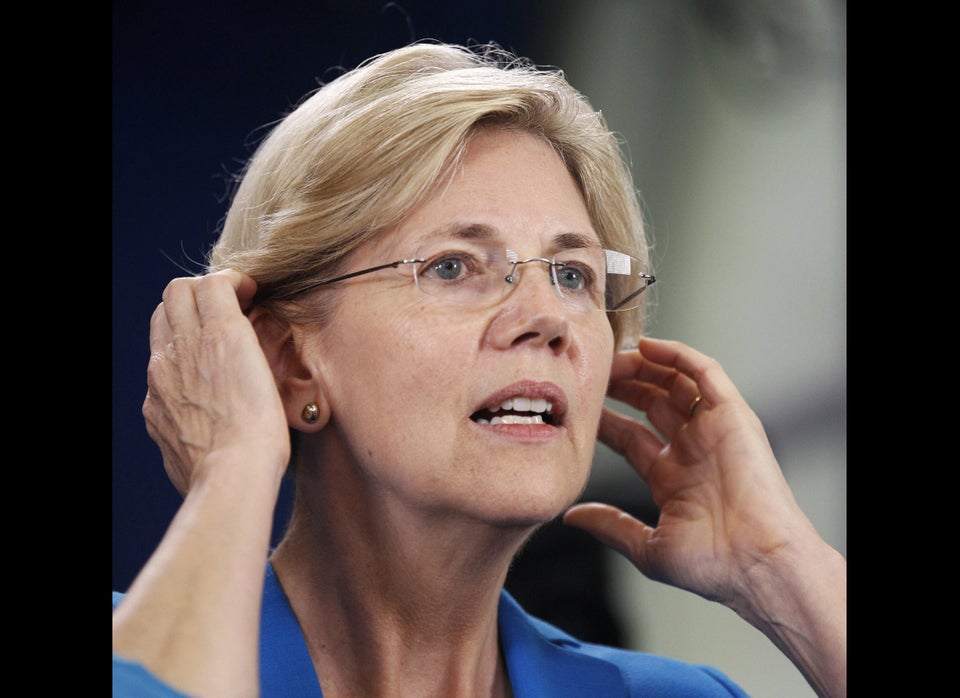 Elizabeth Warren
Popular in the Community