WASHINGTON -- Sen. Elizabeth Warren (D-Mass.) pushed back Thursday evening against the notion that her new Senate position means that she will be a "liberal liaison" between Democratic leaders and the party's progressive base.
"I don't quite understand it," said Warren of the oft-repeated, informal title that's been used in media reports to describe her new leadership position.
Warren's elevation was ratified Thursday during a more than three-hour, closed-door meeting, where Democrats elected their new Senate leaders for the next Congress. Warren's role had not previously been disclosed to the caucus, having only been reported as a possibility by HuffPost the afternoon before. Before the meeting had ended, reporters were being told by sources outside Reid's office that Warren would be a "liberal liaison," and would additionally hold a policy portfolio.
But Warren, in an interview with HuffPost, said the liberal part was news to her.
"Harry asked me to be a strategic policy adviser, because that's what I talk about, I talk about policy -- college affordability and minimum wage and Social Security," she said. "And that's what I'm supposed to do and that's what I will do. That's my portfolio."
The notion that Senate leadership needs a liaison to liberals struck many of those liberals as the wrong prescription. David Firestone noted in The New York Times the title "sounds a bit like an ambassador to a distant country. Tell us, senator, what your liberal friends will say if we do this or that. A mere liaison is not what the Democrats need right now."
Warren said that she and Reid began discussing the position in the last week or so, and that she wanted the position so that she could be in the weekly leadership meetings where decisions on the agenda are made. "This is a seat at the table. ... I plan to use it to make sure that people around this country have a real hearing," she said. "I want a chance to be at the table when the Democratic leadership is making decisions. It gives me a better chance to fight for what I believe in."
Backers of Warren said they worried her ascendance to leadership may diminish her ability to be a strong outside voice.
The Senate has a long history of individual senators amassing power outside of the leadership structure. But the Senate over the last several years has become a much more leadership-driven institution. Much of the power individual senators wielded in the past had to do with their ability to create bipartisan coalitions, often within committees. But real bipartisan coalitions are vanishingly rare and committees have become less powerful compared with the leader. That doesn't leave Warren with the lone wolf path that may have existed 20 years ago.
Either way, said Warren, her new leadership role won't stop her from speaking out. "Nobody's clipping my wings," she said.
Before You Go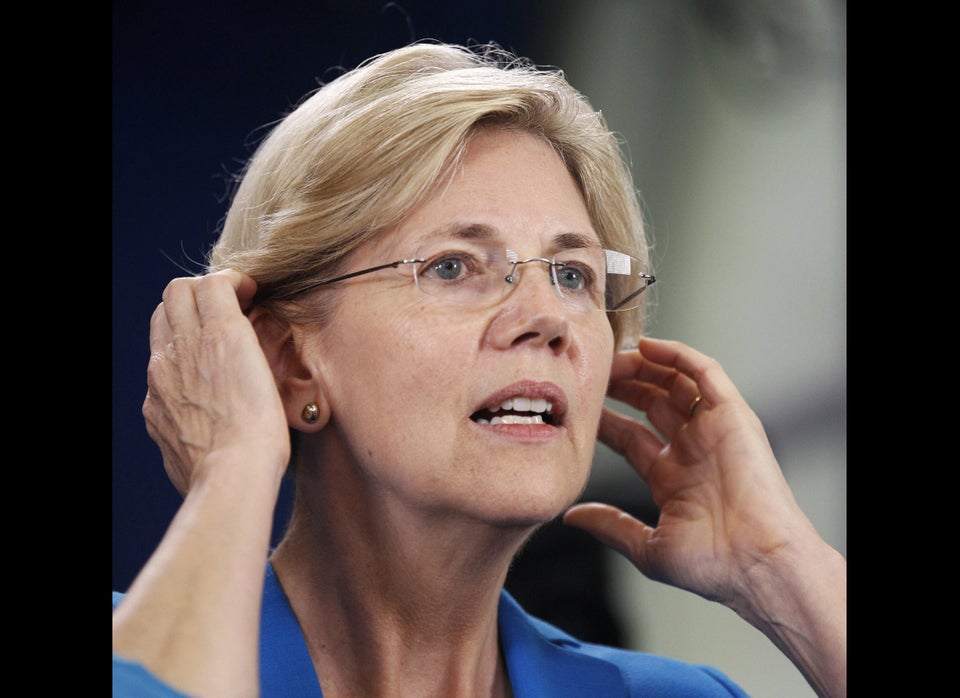 Elizabeth Warren
Popular in the Community