Back on May 8, Warren announced her plans to set student loan interest rates at the same level big banks receive from the Federal Reserve. Come July 1, some student loan rates are set to double from 3.4 percent to 6.8 percent, prompting Warren to push for legislation that reduces the level to 0.75 percent.
By Thursday, Warren's website showcased that more than two dozen organizations have endorsed the measure. Among the notable supporters were major universities like the Massachusetts Institute of Technology and groups like American Federation of Teachers.
Coupled with the support from outside sources is a strong core of political colleagues behind the bill. Sens. Mark Begich (D-Alaska), Barbara Boxer (D-Calif.), Mary Landrieu (D-La.), Claire McCaskill (D-Mo.), Jeff Merkley (D-Ore.) and John Rockefeller (D-W.Va.) have joined on as co-sponsors, and Rep. John Tierney (D-Mass.) has introduced a corresponding House version of the bill.
In a Tuesday op-ed for the Boston Globe entitled "Banking on our students," Warren and Tierney stressed the other end of the student loan predicament: government profits. Back in mid-May, figures from the Congressional Budget Office showed that the Department Of Education is set to reap a record $51 billion profit from student loan borrowers. From the Globe:
This is not fair. And it's not necessary, either. The federal government makes 36 cents on every dollar it lends to students. Just last week, the Congressional Budget Office announced that the government will make $51 billion on the student loans it issued this year — more than the annual profit of any Fortune 500 company, and about five times Google's yearly earnings. We should not be profiting from students who are drowning in debt while we are giving great deals to big banks.
Before You Go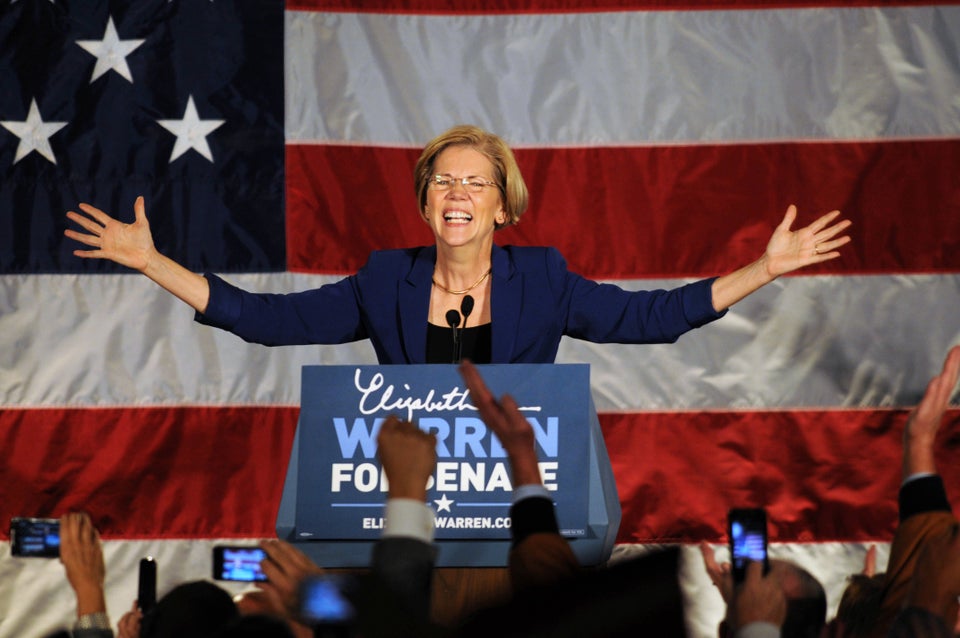 Women In The U.S. Senate
Popular in the Community